Bachelor Point removes recent episodes with controversial dialogue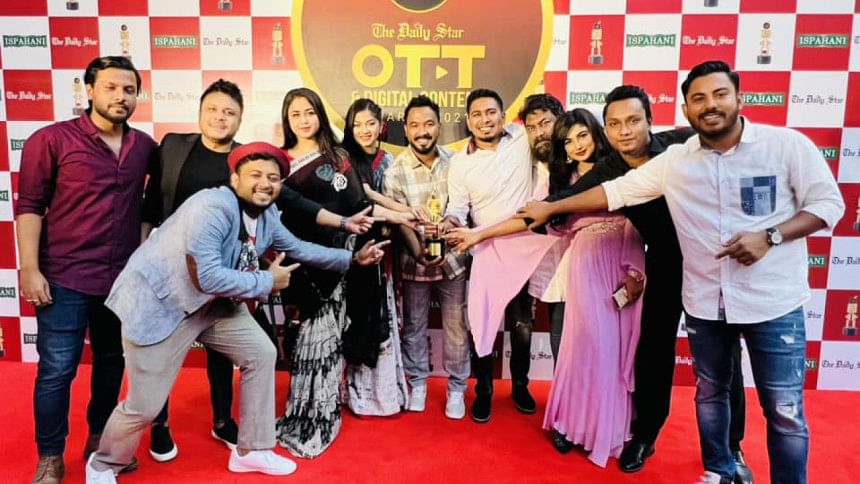 The popular series 'Bachelor Point' faced a lot of criticism on Facebook due to some dialogues in the fourth season -- due to which the digital platform Dhruba TV has removed some episodes from YouTube. However, it was not verified whether the dialogues were in the episode aired on the channel or television.
In a Facebook post on Sunday evening, Dhruba TV wrote, "Out of respect to the esteemed viewers, we have deleted objectionable episodes of "Bachelor Point Season Four" from our platform. In the future, we will be more careful in these aspects, so that there is no adverse impact on our society and culture.   The love of the audience is our only desire, we want to move forward with this love.
The series, which started in 2017, has gained immense popularity from the youth of the country.
The controversy over Marjuk Russell's dialogue calling someone "the son of a sex worker" sparked controversy on social media.  Besides Marjuk, Ziaul Haque Palash, Chashi Alam, Sabila Nur, Faria Shahrin, Sumon Patwari, Saraf Ahmed Jibon,  Abdullah  Rana, Monira Mithu, Shimul, Parsa Evana, Ashutosh Sujon and  many others have acted  in the serial.
'Bachelor Point', directed by Kajal Arefin Ome, started airing on Channel Nine.  Currently airing on Banglavision, it is also available on Dhruba TV's YouTube channel.