'Ant-Man and The Wasp: Quantumania' coming in February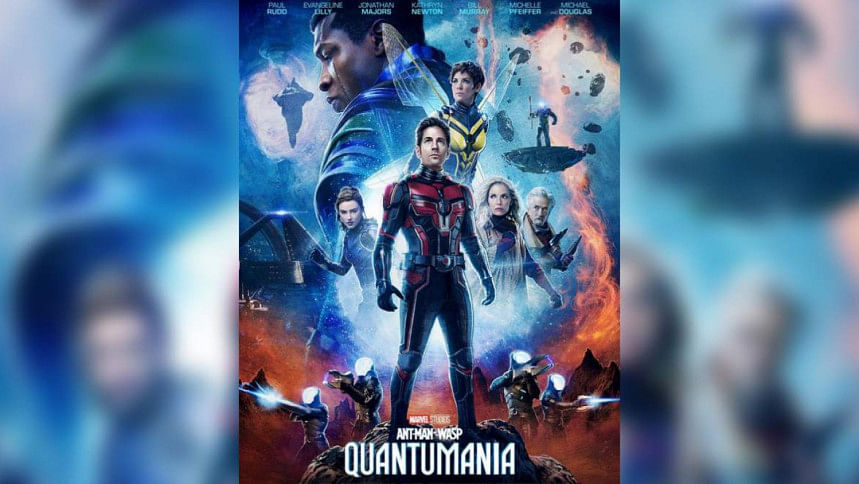 After the massive success of "Black Panther: Wakanda Forever", Marvel is back with another action-packed film "Ant-Man and The Wasp: Quantumania", all set to appear in the theatres this February 17.
The famed superhero studio has confirmed the news after dropping the trailer and poster for the film on social media, with the caption, "Witness the beginning of a new dynasty. Watch the brand-new trailer for Marvel Studios' Ant-Man and The Wasp: Quantumania and experience it in 3D February 17."
Marvel studios released "Ant-Man" back in 2015. Now, just like every other superhero of Marvel, the film finally got its own sequel. The trailer delves into a more personal level of  the regret and repentance of Scout Lang (Paul Rudd), a father who has missed his daughter's childhood due to all the quantum realm bandwagon, is tempted to take the offer of Kang The Conqueror.
With his daughter, the timelines, and life itself hanging in the balance, Marvel is all set to give the fans a thrilling experience in Ant-Man's shoes.
Meanwhile, Marvel's "Black Panther: Wakanda Forever" actress Angela Bassett, who played the role of Queen Ramonda won the 'Best Supporting Actress' award in the 80th Golden Globe Awards, held in Los Angeles yesterday.