Ananta Jalil posing with BMW, but why?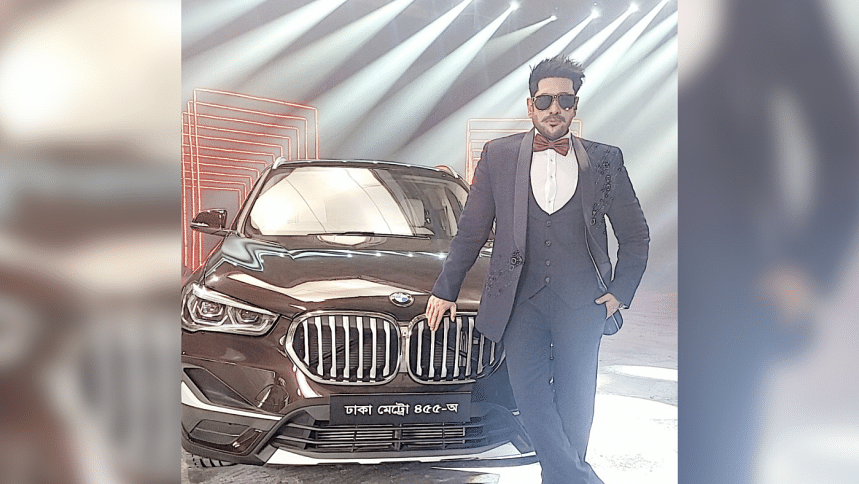 Actor Ananta Jalil is currently shooting in Bangladesh Film Development Corporation (BFDC), but not for any film. He will be seen in completely new avatar for an advertisement directed by Hasan Morshed.
He was seen posing with a BMW car wearing his signature outfit, black blazer with a red bow tie.
"I am shooting for an advertisement. The audience will find me in a different look in this project. The advertisement will be broadcasted in a few days," said Ananta.
Apart from this, his new film titled "Kill Him" will be released this Eid opposite Barsha. Directed by Mohammad Iqbal, "Kill Him" will see Ananta Jalil essaying the role of an agent. This will mark the first time Ananta and Barsha will be working on a film outside their own productions. Most of the shooting for "Kill Him" was completed in Bogura last December.