500th episode of 'Tomay Gaan Shonabo' airs tonight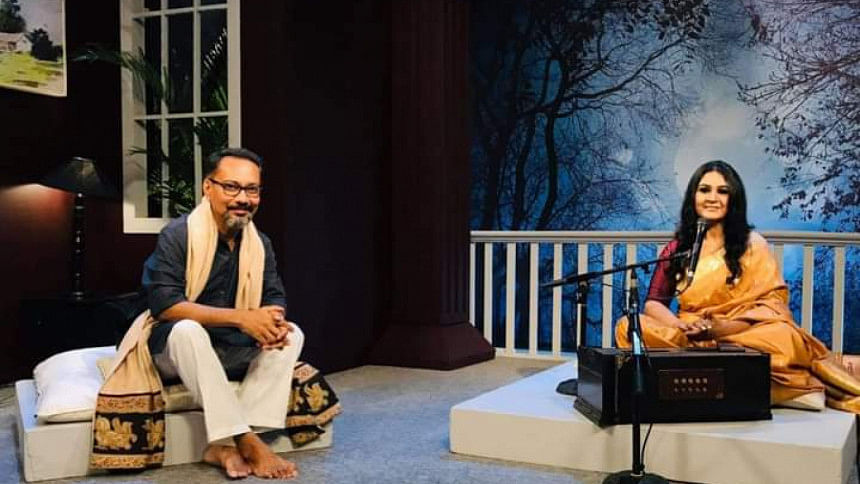 Hosted by Kaushik Sankar Das, the popular live musical programme "Tomay Gaan Shonabo" will air its 500th episode tonight at 11:30 pm. 
The programme has been airing on Maasranga Television, which marks 12 years of its first live show. 
"Tomay Gaan Shonabo" has become popular amongst the audience due to its arrangement of unique sets and for the variation of artistes the show features. 
Kaushik, who is a renowned television director shared his memories of joining the show with The Daily Star. "Initially I did not want to be a part of this show, however, in 2011, the Head of Programmes of Maasranga Television, Hassan Abidur Reja Jewel, Deputy Chief Aka Reza Galib, and CEO Fahim Munayem— they all requested me in such a way that I couldn't refuse."
Kaushik even thought that after hosting a few episodes he would be replaced. Laughing at those memories, the director said, "From the very first episode to reaching the benchmark of the 500th episode is a huge achievement!"
The programme began under the direction of Saiful Islam which is now produced by Shikriti Prasad Barua.