250th episode of 'Pita Bonam Putro Gong' to air tonight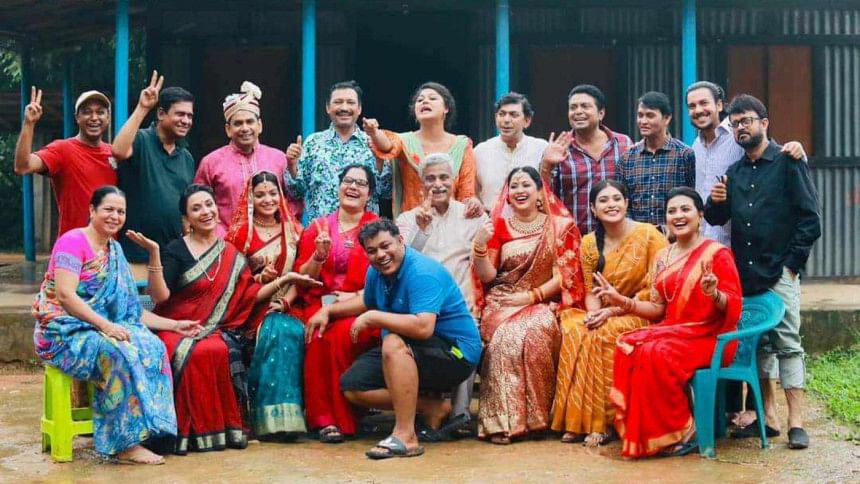 Airing for almost 1.5 years now, the 250th episode of the beloved series, "Pita Bonam Putro Gong", will drop tonight on Maasranga Television.
Directed by Shakal Ahmed, the script has been written by noted screenplay writer and actor Brindaban Das. Airing tonight at 8:30 pm, the series features a plethora of talented and popular artistes like Chanchal Chowdhury, Azizul Hakim, Masum Basher, Shahnaz Khushi, Farzana Chobi, Shamima Tusty, Nadia Ahmed, and Pran Roy, Moushumi Hamid and many more.
Director Shakal Ahmed expressed his emotional response regarding the occasion, saying that he never expected to get so attached to the project. He also voiced his gratitude to the fans and the crew alike.
Screen writer Brindaban Das added, "'Pita Bonam Putro Gong' is a favourite among plays I've written. How time passes now that we have reached the 250th episode." Chanchal Chowdhury also echoed similar sentiments, expressing his attachment with the series and wishing for its success.