22 years of 'Dil Chahta Hai': How much has friendship evolved since then?
Dil Chahta Hai (The heart yearns)
Hum Na Rahey Kabhi Yaaro Ke Bin (That may we never be without friends)
 
Yesterday, Farhan Akhtar's directorial debut finally stepped into the 22nd year of its release, prompting millennials everywhere to heave a long sigh and then listen to the film's amazing discography; some might've shed a tear or two. Such is the impact of the 2001 release starring Aamir Khan, Saif Ali Khan and Akshaye Khanna.
Funnily enough, at the time of release, "Dil Chahta Hai" made a mediocre impact at the box-office, shoved into the fray due the Oscar uproar of the time from another Aamir Khan starrer. Even the film's production company didn't push it much, despite having a star-studded cast. Another reason for it flying under the radar could be South Asian film's 'single protagonist' obsession of the 90s and 2000s, when films generally focused on a hero and his cathartic journey to discover life, or mostly, love.
Farhan Akhtar at the time wrote and captured something that would truly become the selling point of the film, catapulting it to the 'classic' and 'beloved' status it has today. The film narrates the story of three friends, who manage to do the impossible, successfully go on a trip to Goa. Making a friend's outing a reality is still a predicament faced by young-adults, some 20 years later. So on that note entirely, Farhan managed to capture the reality of friendships, long before multidimensional stories like his would be accepted by the wide spread audiences.
So yes, his depiction of friendship, rather the friends themselves make the film a warm blanket encompassing every generation. Farhan's understanding of the emerging upper class Bombay mentality, made it very easy for the youths of the time to actually see themselves as Sameer (Saif Ali Khan), Akash (Aamir Khan) or Siddharth (Akshaye Khanna).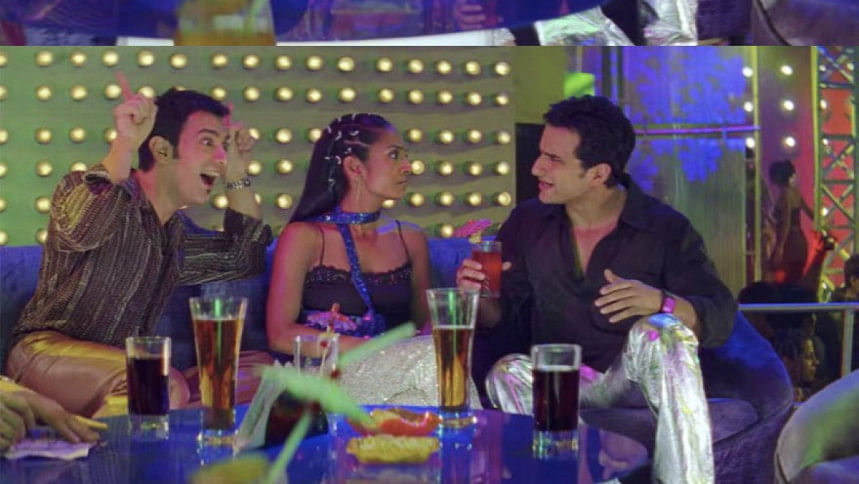 Farhan's brilliant use of production design to express the personalities of his characters is what pulls me to revisit the films every time. To illustrate, if we look at Aditya Chopra's Raj (in DDLJ) who consults with his father over a failed first love sharing drinks, under the open sky and with a bit of an unrealistic open-ness, Akash does the same but in the isolation of his bedroom, where a South Asian youth might have had conversations with his father, a distant figures of our strict upbringing.
"Dil Chahta Hai's" world is modern, urban and realistic. Upper Class, but attainable, thus realistic. Like many Indian films, "Dil Chahta Hai" is not plot driven, where there are no chase scenes, no 'you cannot marry my daughter', rather it is character driven, with fleshed out arcs. Which I find to be another reason behind its relatability factor, even years later. Because in real life you will not have an epic car chase, fight gundas in a vegetable market or heal a ward full of patients with your uplifting songs, real life is quiet, rife with questions that require pondering.  "Dil Chahta Hai" does just that, along with showing growth, loss and acceptance, even stubbornness at parts.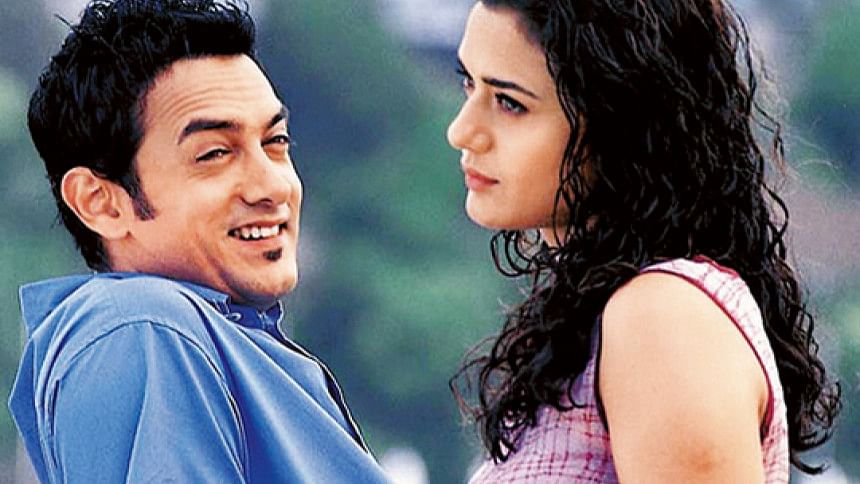 Which goes to show that friendship or rather the foundations that it is built upon hasn't changed much since the years. As the beautiful theme song puts it, no one can truly be without their friends. These fleshed out characters, with their dynamic backgrounds, philosophies and ideologies, come together to actually paint a realistic approach to friendship and how life evolves for people, through love, kindness and growing out of the past.