Remembering Faraaz through Proshanta Karmakar's Art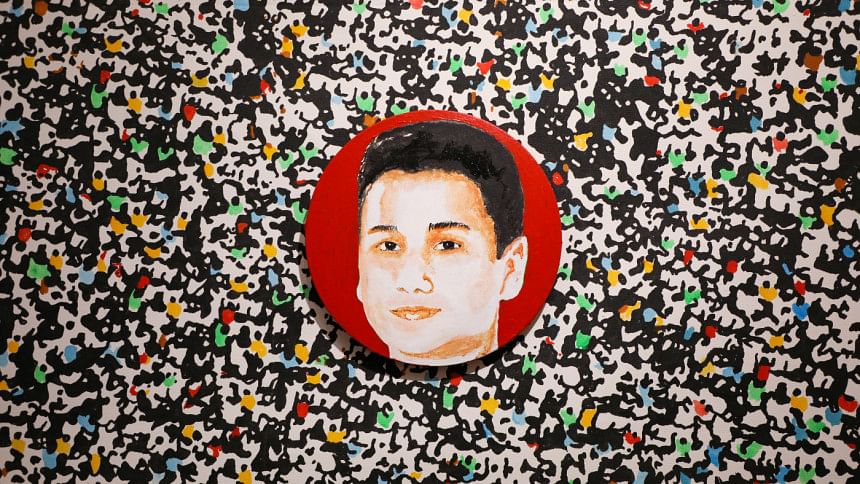 The Holey Artisan massacre of July, 2016 had left a deep scar on our minds, the memory of which is still vivid. That day, along with several other martyrs was a twenty-year-old Faraaz Ayaaz Hossain, who sacrificed his life to protect his friends.
In Faraaz's loving memory, Safiuddin Shilpalay inaugurated Proshanta Karmakar Buddha's 37th solo painting exhibition today. This date also marks Faraaz's 27th birthday.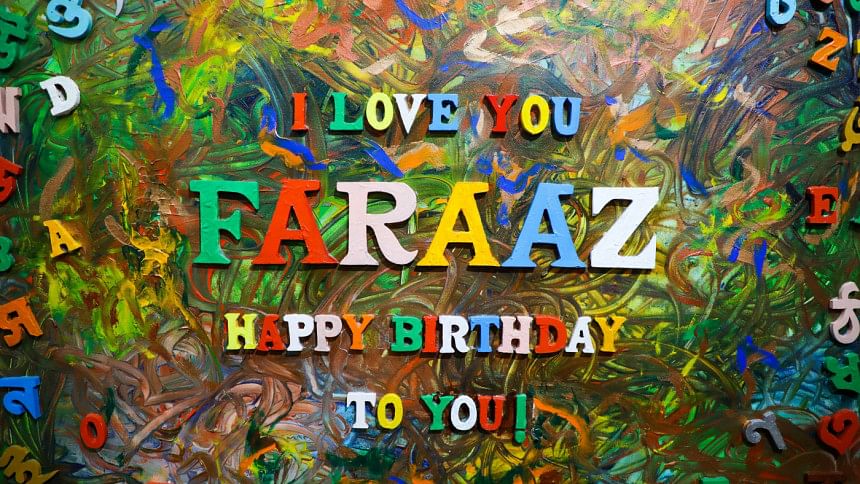 The inauguration of 'Peace' took place at Safiuddin Shilpalay at 11.30 AM, today. The ceremony was graced by the presence of Faraaz's mother, Simeen Rahman, Group CEO, Transcom Limited as the chief guest. Marjorie Stern, Assistant Cultural Affairs Officer from the Public Diplomacy Section of the US Embassy, appeared at the event as the special guest. Ambassador Waliur Rahman, former Special Envoy of Prime Minister Sheikh Hasina, presided over the event.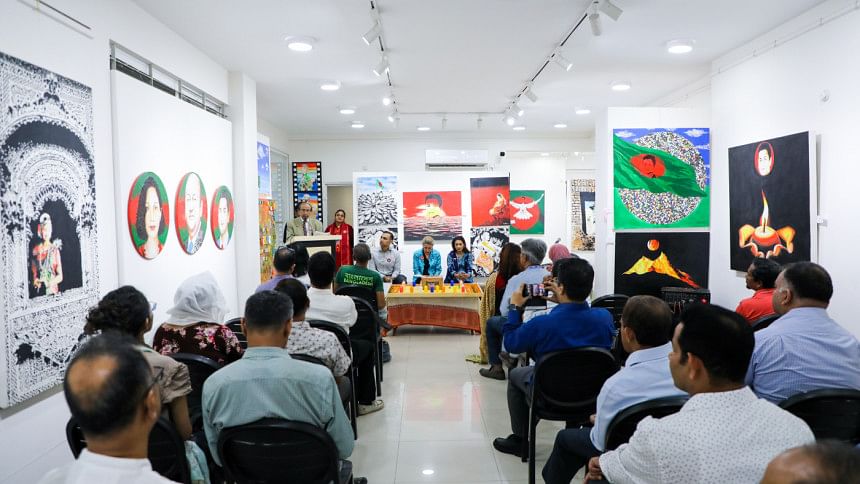 The ceremony started with artist Shahidul Haq Sharto performing a patriotic Tagore song. After the welcoming speech, Ambassador Waliur Rahman recited affectionate notes for Faraaz, and Marjorie Stern spoke about the artist Proshanta's skills and accolades. Faraaz's family thanked the artist and all the guests, and in his memory, they lit candles. After that, the exhibition was opened for everyone to visit.
Proshanta Karmakar Buddha is a freelance Bangladeshi artist who had taken part in 102 national and international exhibitions. Most of the pieces of 'Peace' are dedicated to Faraaz. The first one upon the entrance is a portrait painting of Faraaz, smiling with his friends by his side, on a vibrant backdrop. Several of his portraits are done keeping our national flag as the background, to commemorate the young man's bravery and compassion. The artist said that "We are Faraaz, because his loyalty has sparked a fire in our hearts, and Faraaz will always live among us, he is immortal".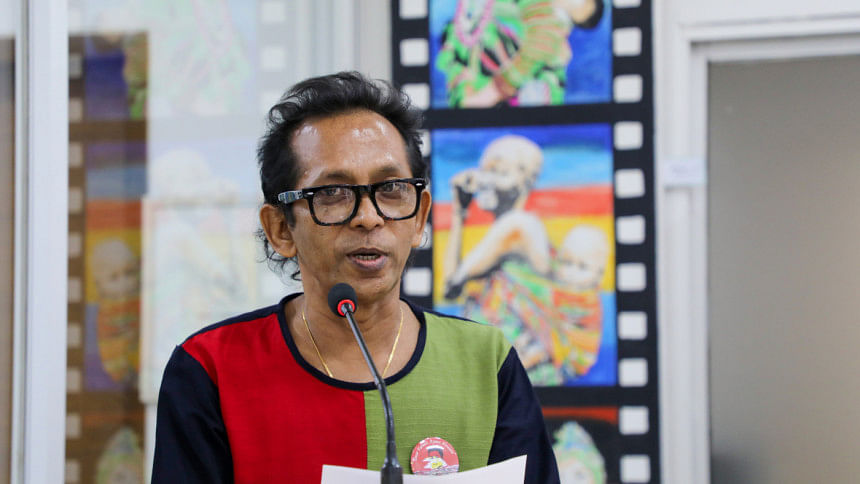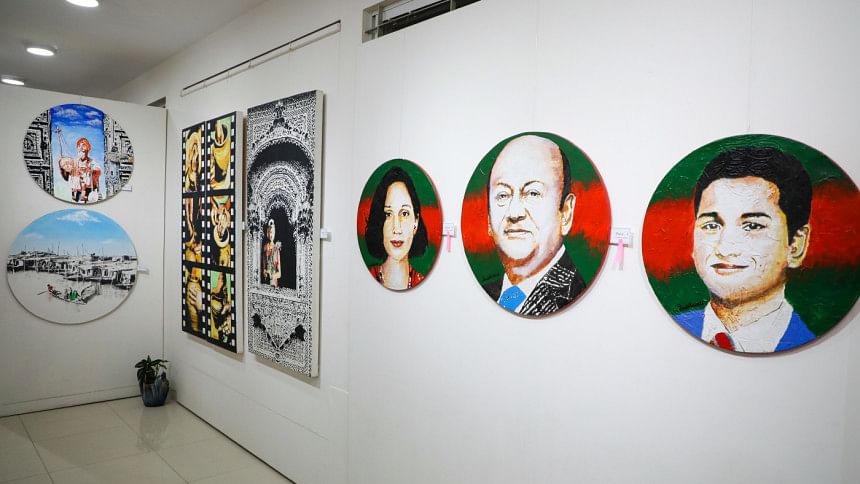 The artist's other paintings included fenestrations of old buildings and heritage sites in black and white, some of them with added colored portraits, rural scenes of beautiful Bangladesh, the best one being boats on a circular canvas. He has also done black and white portraits of senior indigenous individuals. Two large pieces held brilliant details of potters' hands in motion, showing their artistic and cultural value.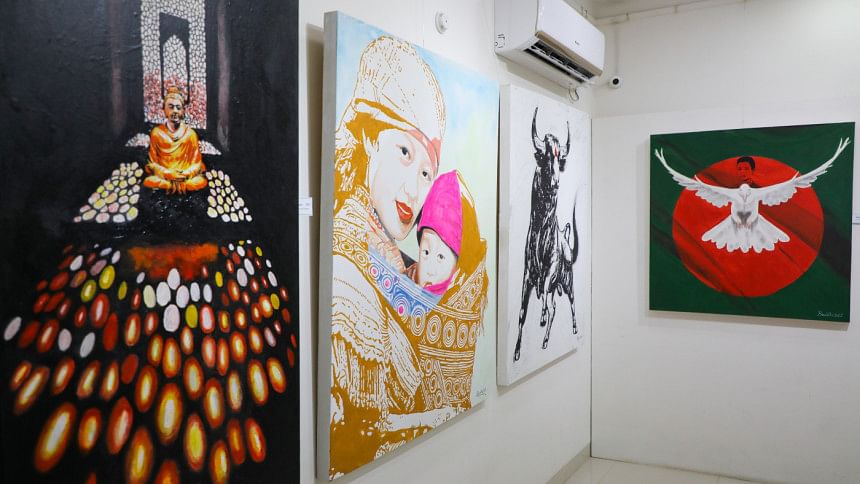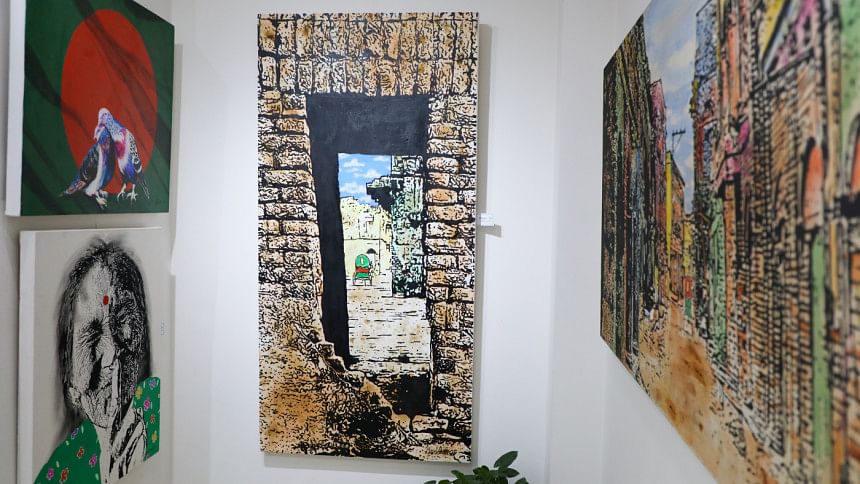 Slated to run till April 19, 2023, the exhibition also has abstract paintings in bright colors and letters inspired from love and compassion that is extended towards Faraaz Ayaaz Hossain, by the people he has left behind.