Charity art auction for special athletes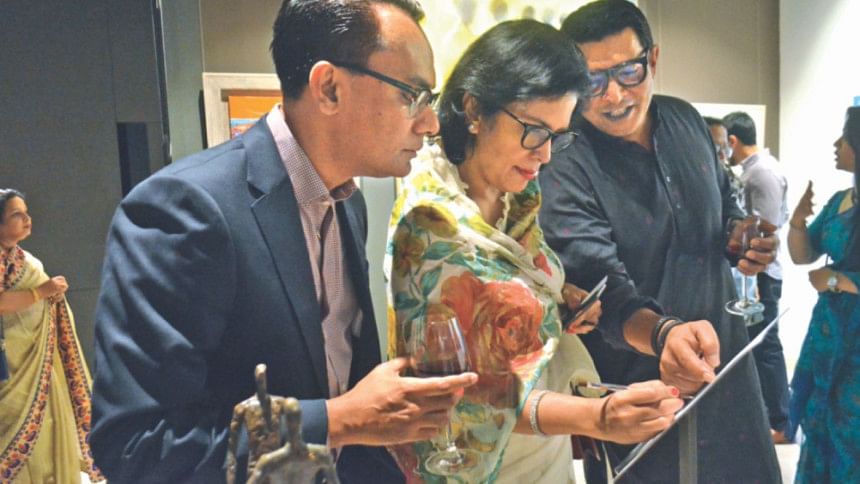 Marking its 25th anniversary, Special Olympics Bangladesh, along with Edge, the foundation, organised an art auction (live and silent) recently at Edge gallery. The programme took shape in a humble effort to raise awareness and celebrate the success of the special athletes.
Eminent Bangladeshi and Indian painters, whose artworks were exhibited at the auction, comprised of Shahabuddin Ahmed, Rafiqun Nabi, Monirul Islam, Kanak Chanpa Chakma, Muhammad Iqbal, Hamiduzzaman Khan, Maksuda Iqbal Nipa, Mohammad Eunus, Mahmudul Huque, Abdus Shakoor Shah, Rokeya Sultana, Jamal Ahmed, Abul Bark Alvi, Nisar Hossain, Samarjit Roy Chowdhury, Vinita Karim, Tejosh Halder, Shahid Kabir, Shishir Bhattacharjee, Tajuddin Ahmed, Tayeba Begum Lilpi, Jogen Chowdhury, Tapas Konar and Samir Aich.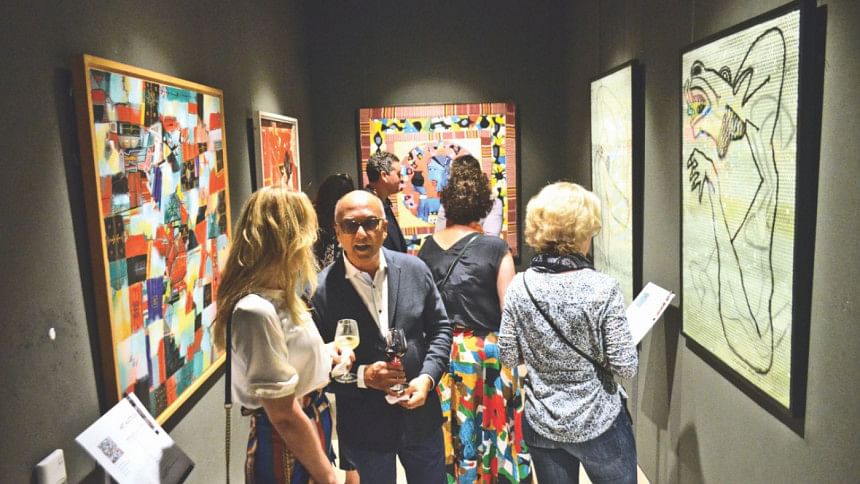 During a conversation with The Daily Star, Rezwan Rahman, Director of Special Olympics Bangladesh, who is also the organiser and curator of the event said, "We took this initiative to achieve two goals. First, to raise awareness about the fantastic performances of our special athletes in the international events, which many of us are unaware of.  Secondly, we also wanted to raise funds for them." He further added, "On both the accounts, I regard this occasion to be a major success. Having said that, we are considering turning it into an annual event."
Special Olympics is considered as one of the largest sports organisations in the world, established by Eunice Kennedy Shriver in 1968. It aims to transform the lives of differently abled people through the power, spirit and joy of sports. The athletes of Special Olympics Bangladesh have proved their determination by competing and winning in national and international sports events since 1995. During the Special Olympics World Summer Games 2019, held in Abu Dhabi, United Arab Emirates, our athletes won 22 gold, 10 silver and 6 bronze medals, according to Special Olympics Bangladesh.