Indian delegation arrives for SA Games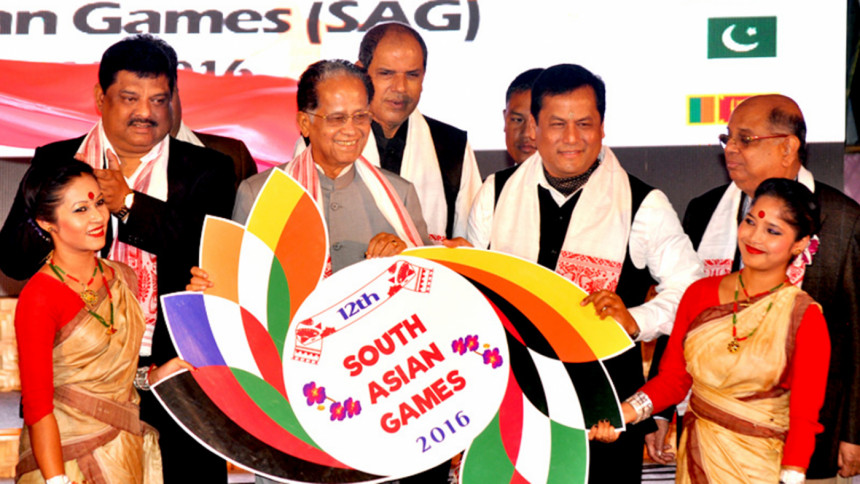 An official Indian delegation is currently in Dhaka for the promotion of 12th South Asian Games, scheduled to be held in Guwahati and Shillong from February 6 to 16, 2016.
A press conference is planned for the Indian delegation. The Indian delegation and Bangladesh Olympic Association will jointly interact with press and media, reports our correspondent.
The joint press conference in scheduled to be organized on January 19 (Tuesday) at 12:30pm at Bangladesh Olympic Association (BOA) Bhaban, Rajuk Avenue, Outer Stadium, Purana Paltan, Dhaka-100.
The 12th South Asian Games will be held in India in 2016. The Government of India in consultation with the Indian Olympic Association has formed the Organising Committee and Executive Committee for the planning, management and execution of the Games.
The Organizing Committee will be the apex committee for the management of the Games headed by Honourable Sports Minister, Govt. of India. This Committee has been constituted in consultation with the Indian Olympic Association.