'Onkur': Exhibition underway at 'Batighar- Smritite Shorone Aly Zaker'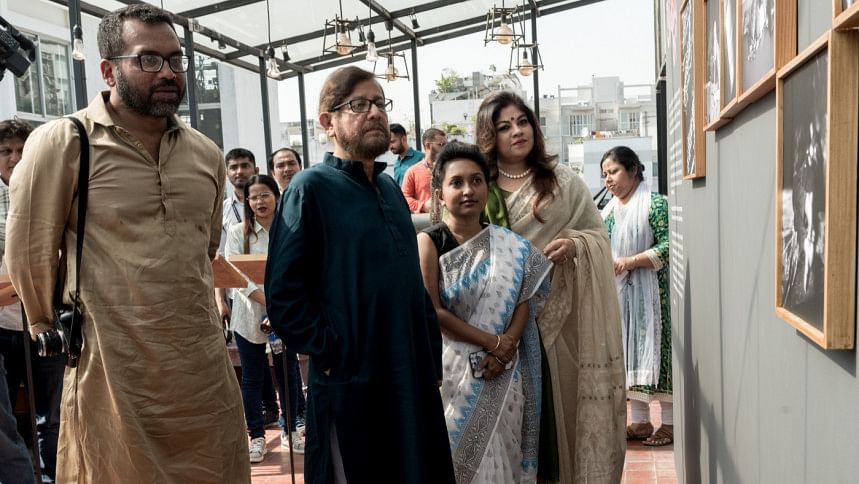 A photo exhibition titled 'Onkur' has been organized by Mongol Deep Foundation at The Asiatic Center in the capital with a view to provide a glimpse into the lives of the children suffering from cancer.
The exhibition was inaugurated at 'Batighar- Smritite Shorone Aly Zaker' located in the Asiatic Centre (House - 63, Road – 7/B, Block – H, Banani) on November 20, 2022.
The exhibition depicts an intimate look into what life is like for children with cancer. Photographer Farhana Satu, a photojournalist and documentary photographer based in Dhaka, has depicted the sad realities of the underprivileged children with cancer which are often overlooked by most people.
About the exhibition, Asaduzzaman Noor, Chairman of Asiatic 3Sixty Group and a Founding Member of Mongol Deep Foundation, said that the core purpose of creating the Foundation was to be associated with various cultural and philanthropic activities.
"As you know about Aly Zaker, he was a pioneer both in the world of advertising and the world of drama. He always tried to do something for people within his capacity. We're trying to do something in the continuation of that, and today's exhibition is a part of that," Asaduzzaman said.
Iresh Zaker, a Founding Member of the Foundation, said that their aim is to provide promising artists an outlet to showcase their works without worrying about the cost.
"Through Batighor, we want to ensure such opportunities for young and talented artists. We have organized Onkur with this very objective. This is not the end. We hope to create some more platforms to showcase the skills of young and talented artists in the country," said Iresh.
The exhibition will continue till December 3, 2022. It's open for everyone from 3:00pm to 8:00pm every day.