Nazia Andaleeb Preema's 'The MIS-TRACE' opens at the Dhaka Gallery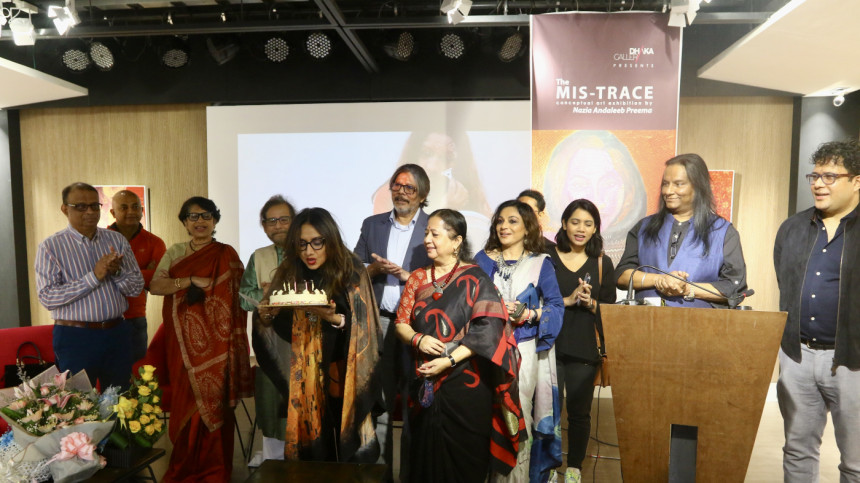 The MIS-TRACE, a conceptual art exhibition by the prominent visual artist Nazia Andaleeb Preema, was underway yesterday at the Dhaka Gallery located at Gulshan.
The artist is also a renowned entrepreneur, founder of Bangladesh Creative Forum, director of Bangladesh Brand Forum, and President of Women In Leadership (WIL). The exhibition showcased 50 of her immersive artworks, created over the course of her career including her most recent work on self-isolation, which came to life during the pandemic.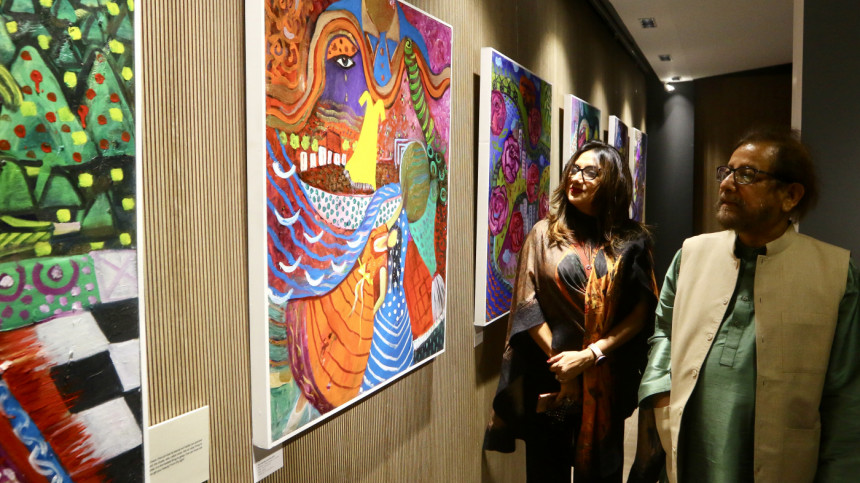 Eminent actor and Member of Parliament, Asaduzzaman Noor was the chief guest of the opening ceremony. Renowned theater personality Sara Zaker, Managing Director and CEO of Eastern Bank Ltd Ali Reza Iftekhar, Founder of Dhaka Gallery, Mustapha Khalid Palash, was also present during the programme.
The show provides a glimpse into the vast volume of Preema's prolific artworks in watercolor, oil, and mixed media on canvas, which reflects upon her own identity and her experimentation with art over the last 25 years as an evolving artist. Her instinctive creative process lies in the observation of the changes in the sociological narratives and their evolution as it that find expression in her art practice.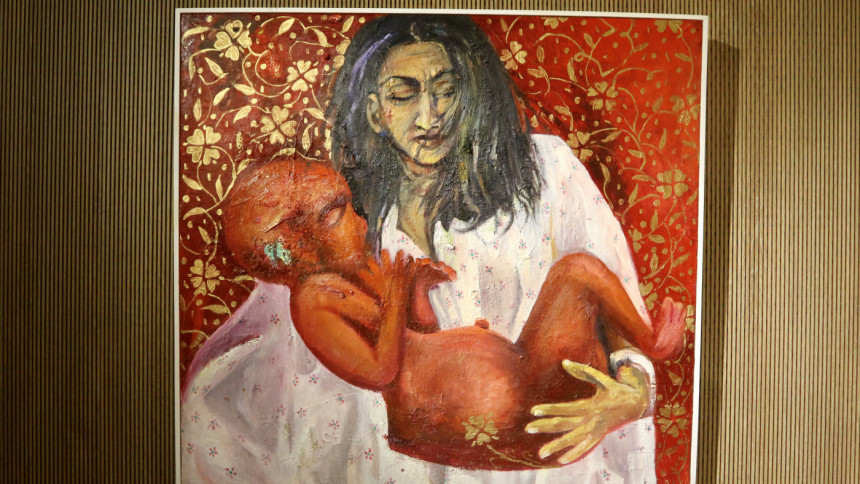 The portrayal of the female figure is prominent in most of her abstract pieces, which according to the artist, questions the enigma of the identity and the form of human bodies. Her fascination around the stereotypical notions of beauty and aesthetics, along with her interpretation of the changing society prompts her to challenge these narratives through her artwork and lends a perception of the society towards women through her feminist pieces.
Her most recent artworks aptly embody the solitude she experienced during her days of isolation in the time of Covid-19. Along with her work in the traditional mediums, the show exhibits her multidisciplinary approaches through the video installation of her performance art titled "Unborn Fetus".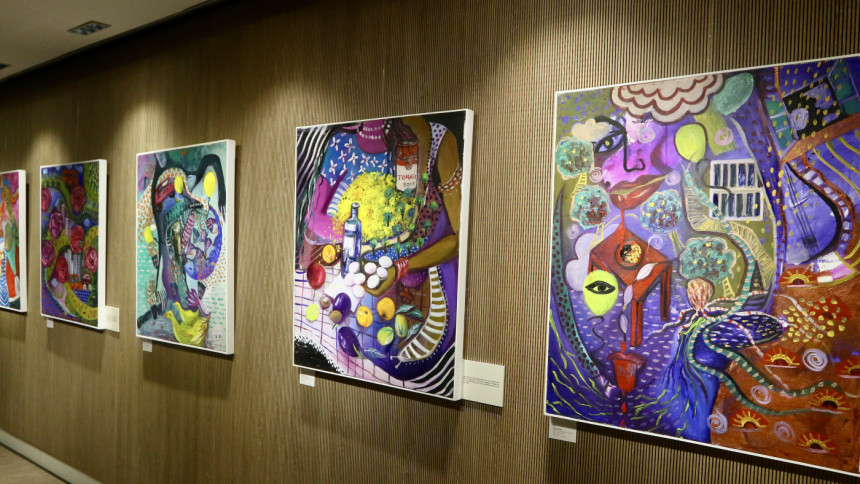 The Bangladeshi artist's intuitive approach to challenge societal norms through the visual media has received wide international exposure as her work was represented in Bangladesh National Pavilion at the 58th Venice Biennale in 2019.
Moreover, she has also showcased her work at the Asian Art Biennale, Fukuoka Museum Residency, Venice International Art Expo, Dubai Art Festival, and many more. She is the receiver of the "Pride of Bangladesh" Award in visual arts in 2019 and BASIS Award for Women in Arts in 2016.
The exhibition will remain open for the public from 20 November 2021 till  December 3, 2021.