Nadia Samdani to be honoured by French Culture Ministry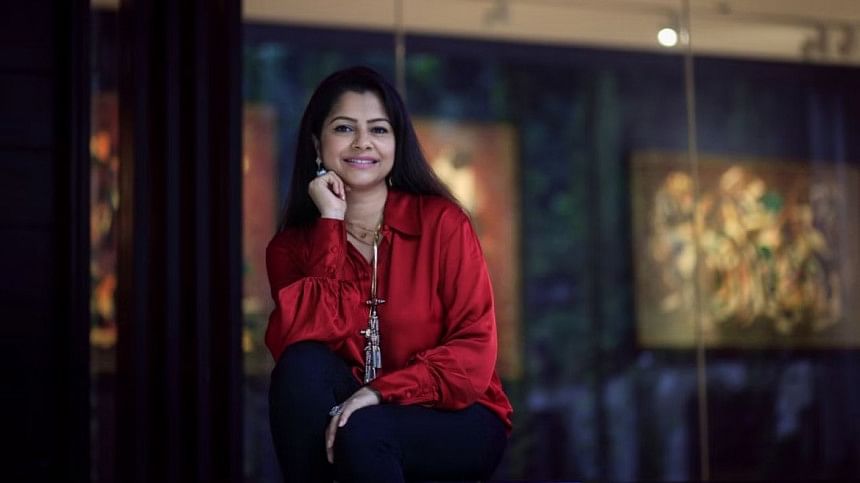 Earlier today, renowned British-Bangladeshi art patron Nadia Samdani came to learn that the French Ministry of Culture would be honouring her with the Ordre des Arts et des Lettres (Order of Arts and Letters). The order is awarded as a form of recognition for an individuals contributions to art, literature and related fields. Nadia Samdani will be receiving the Chevalier (Knight) rank through the order.
The news was confirmed to The Daily Star by her husband, Rajeeb Samdani.The Order of Arts and Letters will be handed over during a ceremony on March 15, which will take place at Residence of France in Gulshan.
Previously, Nadia Samdani was appointed as a Member of the Most Excellent Order of the British Empire (MBE) by Queen Elizabeth II in 2022. MBE is considered the third highest-ranking Order of the British Empire award.
The Samdanis are best known for Dhaka Art Summit, which brings together curators, artists, and other arts professionals from around the globe. Their works have resulted them being included in major international public institutions and collections.