'Kochi Kachar Mela' founding anniversary concludes with a burst of innocence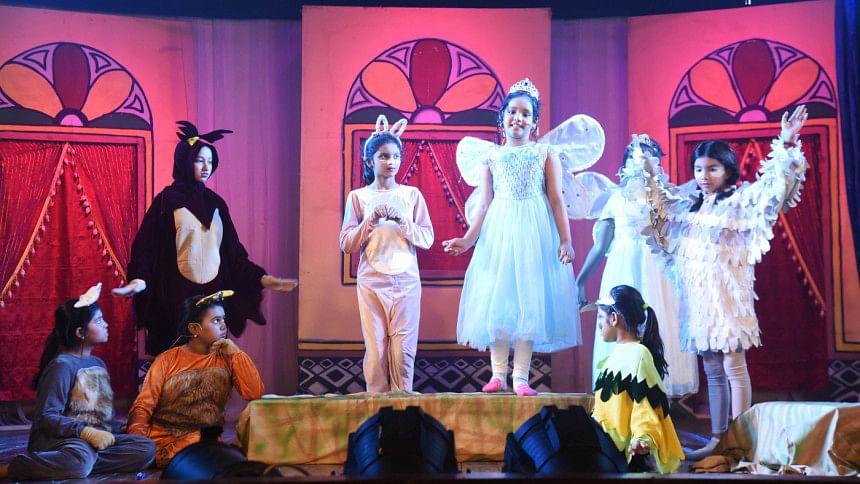 Kendriyo Kochi Kachar Mela celebrated its 66th founding anniversary with a bundle of innocence and creativity, at the Central Kochi Kachar Milonayoton, Shegun Bangicha.
The event was organised by the largest children and youth-based organisation of Bangladesh, Kochikachar Mela, at 4 pm yesterday on October 14, 2022.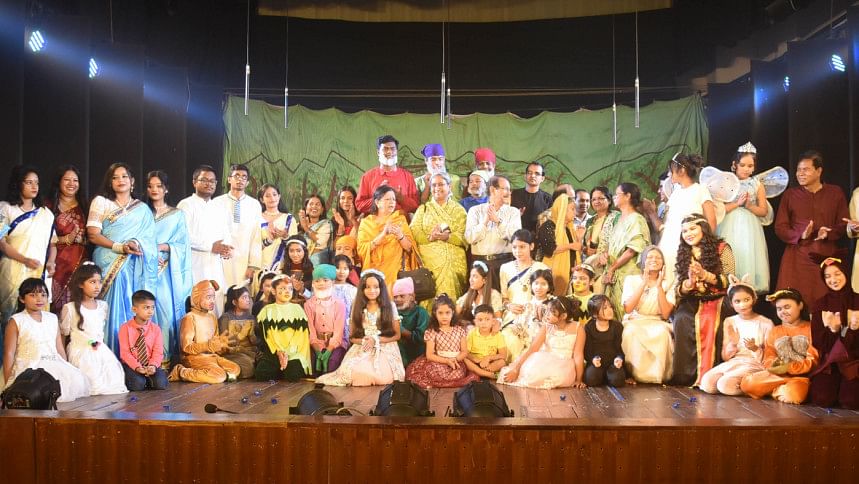 As a former member of the Kochikachar Mela in her childhood and daughter of a founding member M A Wadud, Education Minister, Dr Dipu Moni attended the event.
"Friends, do you know that our beloved Kochikachar Mela was formed 66 years ago on October 5?" -- The event began with the sweet and innocent words of a child speaker, Annirsha Noireta Haldar. "This is where we have fun, play with our friends and learn new things like dance, music, moral values, and so on."
"I welcome you all to our little Kochikachar Dol," adds the child speaker.
"We are an old organisation founded by renowned names like M A Wadud, Rokanuzzaman Khan Dada Bhai, poet Sufia Kamal, and Shilpacharya Zainul Abedin amongst others," said the Vice President of Kendriyo Kochi Kachar Mela, Alpana Chowdhury. "Steadfast in our ideals, we have always sided with our children. For us, the children are what truly matters. Though recent times have brought much hardship, we shall not falter."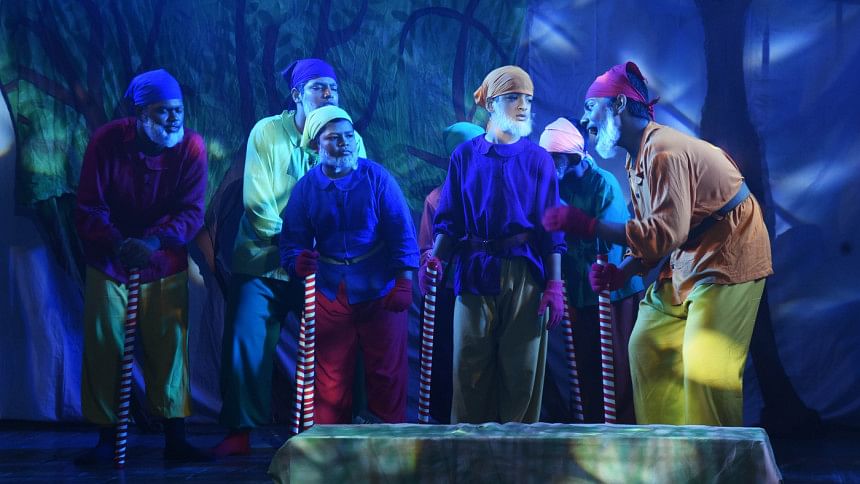 Kochi Kachar Mela has consistently stood beside the children for over six decades since 1956, during the East Pakistan period of Bangladesh.
"Dada Bhai used to say that we are closer to the ground and not to a restaurant on the ground," mentions the President of Kochi Kachar Mela, Rowshan Ara Firoz. "Back then, there wasn't such technology like phones, radio, TV, and the internet. So, Kochi Kachar Mela was the source of our fun."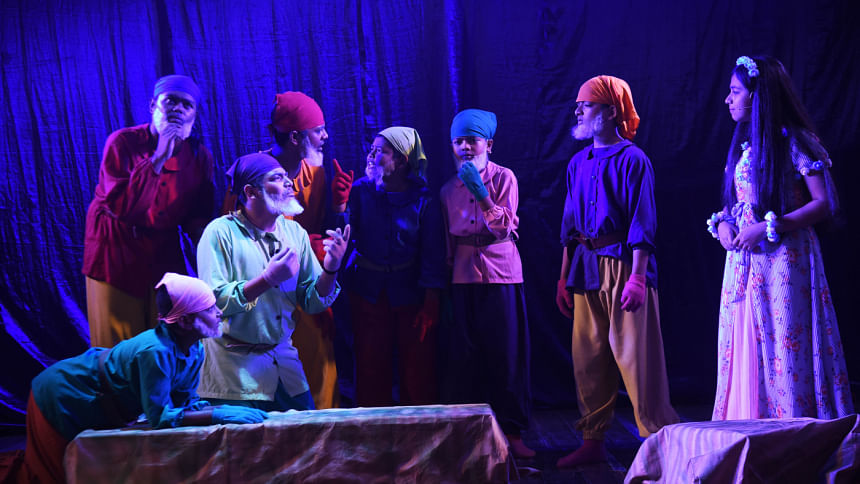 "The journey throughout these six decades has been filled with much joy and adversaries," she continued. "Back during the Pakistani rule, the Pakistani Army even burnt down our library because many of the youths from our Kochi Kachar Mela joined the freedom fighters. For us, it is with the children and for the children, and then for the society."
"I have been a member of the Kochi Kachar Mela of Dhaka," said Education Minister, Dr Dipu Moni. "The educational revolution I often speak of, the fun and enjoyable education I speak of—I realise that I learned it from Kochi Kachar Mela."
 
"Our founding predecessors, who were politicians, journalists, poets and scientists, have all envisioned a space where the children can grow up to their fullest as a person, and as a citizen of Bangladesh," adds the Minister of Education.
The event's crescendo came with a heart-warming drama performance titled, "Snow Princess and her friends" by the six to sixteen-year-old children of the Kochi Kachar Mela. The performance was adapted from the famous "Snow White and the Seven Dwarves."
With their heart-warming efforts, acting and dedication, the performance turned into a moral lesson about humanity, friendship, innocence, and serenity.