Cast of 'Beauty Circus' joins Prachyanat on stage
Performance of 'Pulsiraat' dedicated to SAFF Women's champions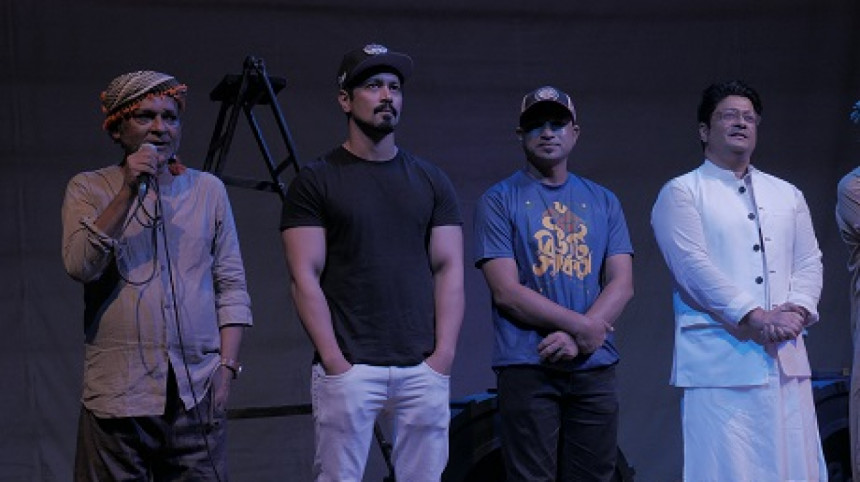 Prachyanat, a prolific Bangladeshi theatre troupe, presented its 35th production, "Pulsiraat" at the Experimental Theatre Hall of Bangladesh Shilpakala Academy (BSA) on the evening of September 26.
Adding to this momentous event, the programme was graced by the presence of the "Beauty Circus" team, including the director Mahmud Didar and the cast. The film stars Jaya Ahsan, Ferdous, ABM Sumon, Gazi Rakayet, Shatabdi Wadud and Humayun Sadhu. It was released on September 23 and is currently running in 19 theatres across Bangladesh.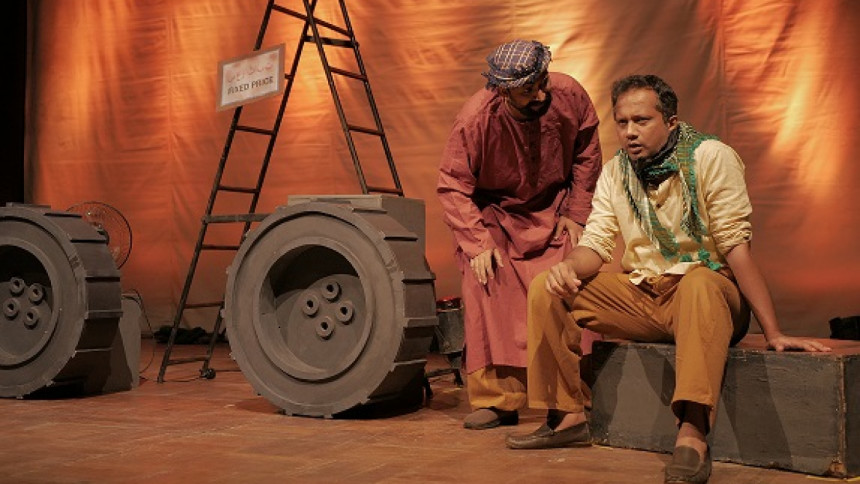 Didar expressed his gratitude to the audience for their love and appreciation. When discussing "Beauty Circus", the director said, "The narrative of the circus is naturally cinematic. Moreover, circuses are an essential part of the Bangladeshi folk tradition. In this age of online entertainment, it demands our attention more than ever."
"Pulsiraat" is based on the book "Men in the Sun", by Palestinian author, Ghassan Kanafani. The translation, dramatization and direction of this play were done by Masumul Alam, Monirul Islam Rubel and Kazi Toufikul Islam Emon respectively.
The play follows the tale of three unfortunate Palestinian refugees, from three generations: Abu Kayes, Asad and Marwan. Old and timid Abu Kayes has finally decided to search for a better life in Kuwait, as he does not have the means to feed his family or pay for his children's school fees.
Asad is a short-tempered, yet clever young man who must start earning at any cost to repay his uncle's loan and marry his paternal cousin. Marwan, on the other hand, is a teen who is bound to leave school and fend for his family, as his elder brother stopped sending money from Kuwait after getting married. His father also married a rich woman, leaving Marwan's mother and younger siblings behind. Three of them resorted to Abul Khaijuran—a Palestinian water tank driver and a World War Ⅱ veteran who fought for the British. Abul Khaijuran has promised to smuggle them across the border of Kuwait via his water tank.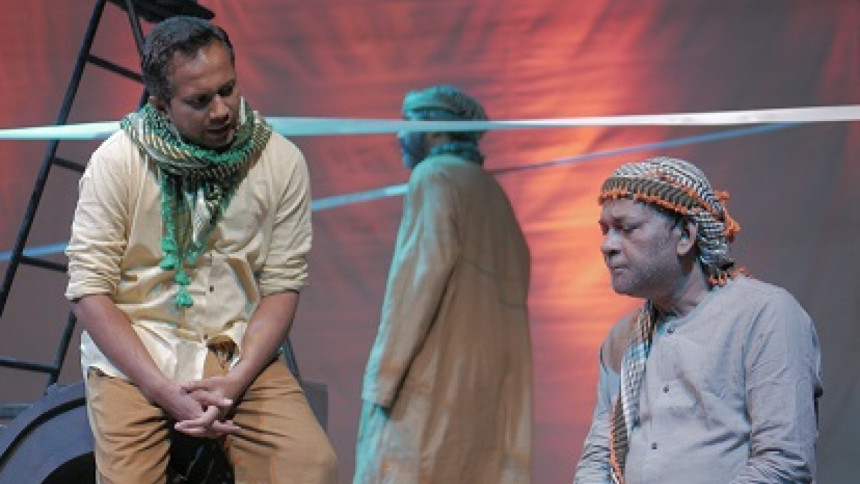 Khaijuran's only condition is that each of them must pay 10 dinars in exchange for this act. All three agreed. However, crossing the border while sitting inside a sizzling water tank in the scorching August heat is almost impossible.
In Islam, "Pulsiraat" is the bridge which every human must pass on the 'Day of Resurrection' to enter paradise. This play tells us a tale of three Palestinian refugees, who are determined to cross the "Pulsiraat" and enter the prosperous city of Kuwait, a paradise of opportunities.
The eminent theatre artiste and Head of Creative of Prachayanat, Azad Abul Kalam—who also plays the role of Abul Khaijuran—expressed, "There is a coincidental connection between Prachyanat and 'Beauty Circus'. 25 years ago, we produced our first full-length play, titled 'Circus Circus'. Both of these have the theme of circus in common."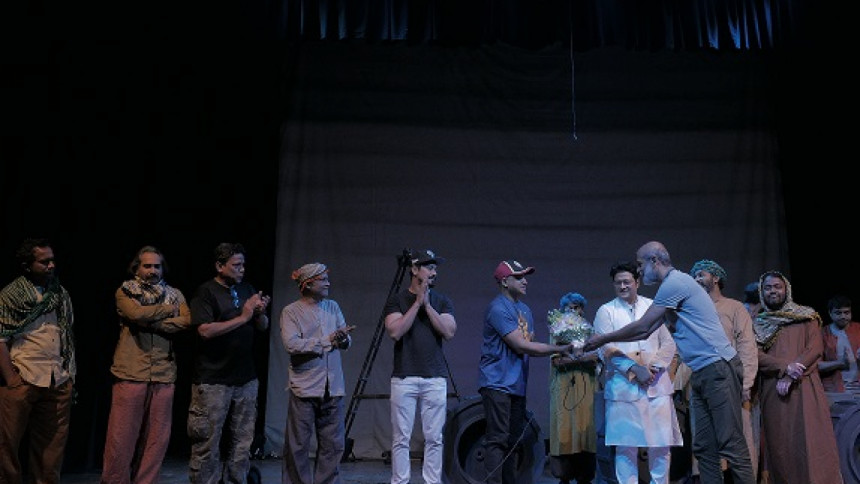 He also added, "Prachyanat does not want to limit itself to theatre. We believe in bridging gaps by establishing a rapport among all artistes, whether they are from theatre, cinema, poetry, fiction or music. Observing cultural activities is akin to activism against the degeneration of our own culture, and this must continue."
The programme came to a conclusion with the announcement that the 35th production of "Pulsiraat" was dedicated to the SAFF Women's Champions of 2022.