2 Bangladeshi artists featured on popular K-pop website, Allkpop
K-pop sensation, BTS has a huge fanbase in Bangladesh. Some of their fans are talented singers and artistes in their own right.
Two portraits of Jungkook were shown today at the art exhibition in the principal state-sponsored national culture center, Shilpakala Academy in Dhaka, Bangladesh. His portraits were titled as "1997" & "My You".

Look at the crowd for the main event Jungkookpic.twitter.com/MfrozXLdMI

— Jungkook SNS (@Jungkook_SNS) September 23, 2022
Recently, two Bangladeshi artists, Fahmida Yeasmin Ripa and Mehjabin Hasan Mourin, painted BTS members Jungkook and Taehyung, for an art exhibition titled "Way to Artistry Dream" at Bangladesh Shilpakala Academy (BSA).
The two-day exhibition commenced on September 23 and ended on the 24th. Allkpop, an American website, shared an article on their website, showcasing the paintings featured at BSA.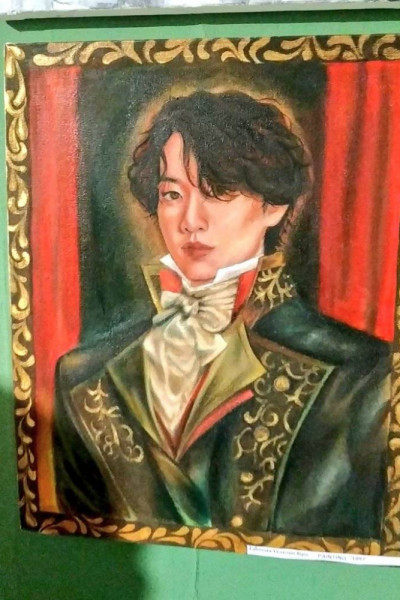 Fahmida Yeasmin Ripa drew two beautiful paintings of Jungkook, while Mehjabin Hasan Mourin painted a cryptic piece of Taehyung. One of the Jungkook portraits is titled "My You", and highlights his soft and delicate side with a leaf over his head while the other one, "1997", depicts him as a royal connoisseur from the renaissance period.
Taehyung's portrait, which is titled "We are all living under the masks", is a cryptic painting that avoids highlighting his face.  Taehyung is seen holding a white mask, as the background showcases a clock face with numerous other white masks embodying countless emotions.