'We are the first, but definitely not the last'
Dr Nashid Kamal and Armeen Musa on their album's Grammy Nomination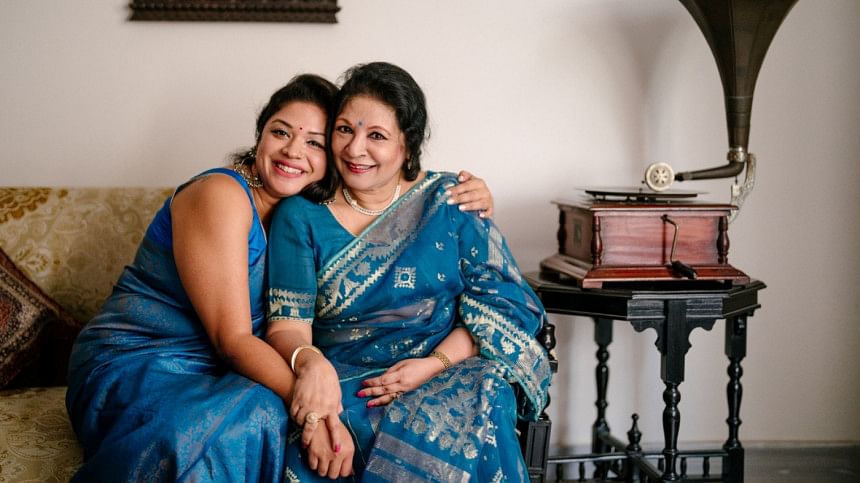 There was a time when it was a big deal for Bangladeshi celebrities when they got to attend the Grammys – also known as the biggest musical award show on earth.
Now, the mother-daughter duo of Prof. Dr Nashid Kamal and Armeen Musa have created history by being included in the nominations for the 65th Grammy Awards, through their inclusion in the album 'Shuruaat'. The album by Berklee Indian Ensemble also includes South Asian Maestros like Shankar Mahadevan and Ustad Zakir Hossain.
Their song, "Jaago Piya", was voiced-composed by Armeen, and written by Dr Nashid Kamal.
"I wrote it in two and a half minutes," said Dr Nashid Kamal. The eminent Nazrul Sangeet exponent, academician, and author, in her entire academic career rates this as one of her life's top achievements. "I was watching television when Armeen called me and explained that she needed lyrics for this particular tune".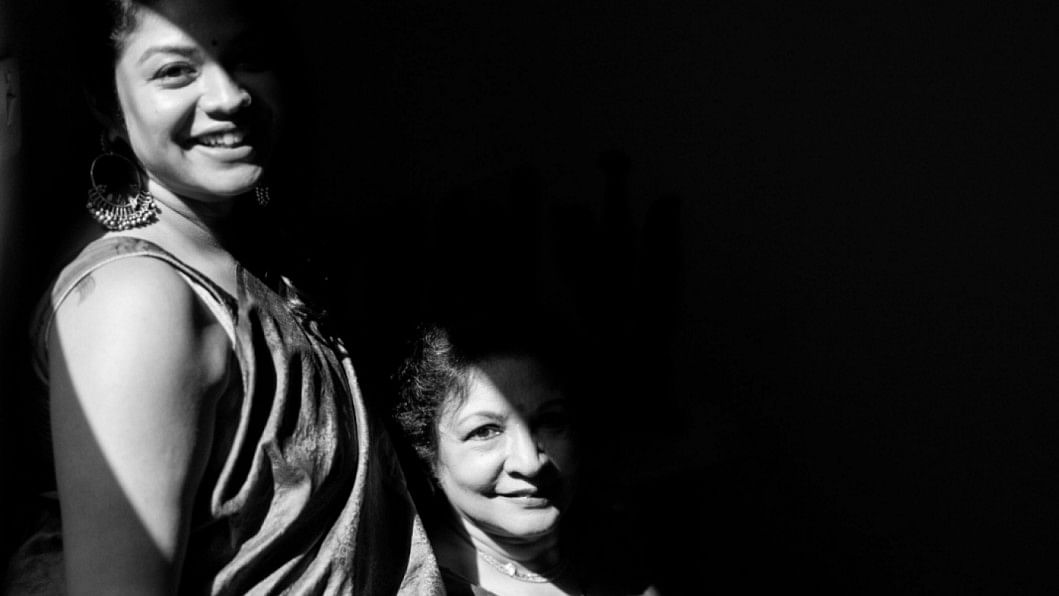 The artiste, who claims to have memorized every Nazrul Sangeet, says that there was a divine connection responsible for it. "I feel like I had a connection with the divine when I wrote it because if you ask me to write a song now, I might not be able to do it as fast".
Armeen is understandably still in shock after hearing the news. "I was watching the nominations being unveiled by John Legend, while ma was praying Namaz. I was the last to see our nomination because my internet was slow."
"I am still waiting for the news to sink in." Ever since Armeen was a child, she has been taking music lessons from Sujit Mustafa. "I am heading there right now to get his blessings!"
Armeen is arguably in her musical prime at the moment, providing playback for films, and also as a part of the wildly popular Coke Studio Bangla. Her one-of-a-kind Ghashphoring Choir also regularly recruits and trains singers to be a part of it.
"We invested so much for Armeen to study at Berkley College of Music (USA), and she could have done so much outside the country, but she stayed behind to chase her own dreams, and even teach students here. She makes me incredibly proud – not just me, but our friends and family who have provided her with immeasurable support. This is a win for them as well," said Dr Kamal, who was trained by the legendary Pandit Jasraj.
"I remember having Armeen on my lap sometimes when I took lessons from him", she said. "Years later, when I made him listen to her music, he said that she really has potential, and should keep at it. He did not ask why she wasn't pursuing classical music like I am. He just gave her his blessings."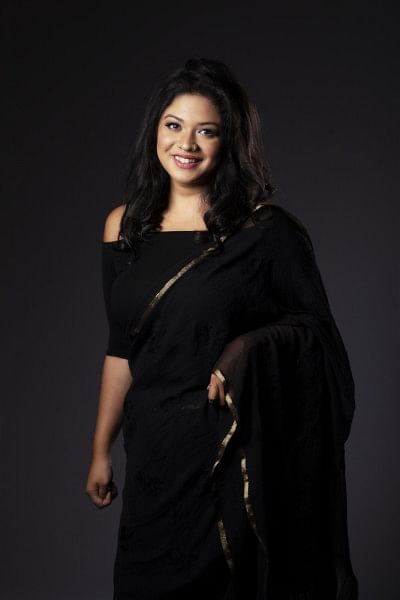 The 65th GRAMMY Awards will take place at Los Angeles' Crypto.com Arena on Sunday, Feb. 5, 2023, where the mother-daughter duo will be present, alongside the people involved in Shuruaat.  
Armeen's journey in the music industry was full of roadblocks and self-doubt, but this achievement will propel her career to the next level. "I just want to stay grounded, and make sure that it doesn't get to me. I want all our local musicians to succeed. We might be the first to get our name on a Grammy-nominated album, but we definitely aren't the last!"