Shunno comes full-circle after 15 years
Starting from being featured in Fuad Al Muqtadir's iconic mixed album Bonno—with their debut song "Prottasha"—in 2008, to self-distributing their first album Notun Srot, Shunno has weathered many a storm on their way to success.
In the last decade, the band would go on to become a household name, cementing their legacy in the playlist of millions.
On the occasion of their 15th anniversary, the connoisseurs of modern Bangla Pop-rock sat down with The Daily Star, amidst their practice session, to reminisce the last decade and their magical musical journey over the years.
15 years is a long time. Obviously, you had your ups and downs, but what are the memories you cherish the most over this wonderful journey?
Rafatul Bari Labib: For me, being a musician and touring all over the world with my band was a childhood dream. So, my most fond memories are the ones where we were touring outside Dhaka, in London, Malaysia, and Australia.
Michael Gomes: Usually, when there are shows in Dhaka, we travel to the venues individually. However, when we are on tours, we are traveling together. That is why tours make for the best memories.
Ishmamul Farhad: Being with Shunno alone has been a roller coaster ride for me, but yes, the memories of tour are the best!
How has fatherhood changed your lives?
Imrul Karim Emil: A lot! You start perceiving life differently and become more responsible. Building memories with your child is magical. They become your top most priority.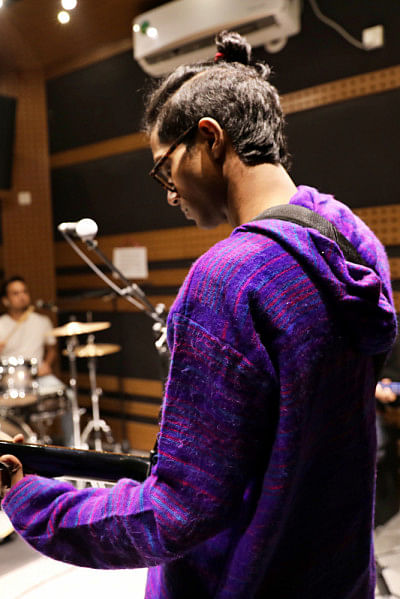 Labib: Before you are a father, you feel like you are the centre of your universe. But when you have a baby, your child becomes the centre of your universe.
How much do you miss Shaker Raza?
Michael: We miss him a lot! All of us are very close and he even produced our last two songs, "Behula" and "Bibiya". At times, we really miss his stage presence.
No one can really replace mama (Shaker), because everyone has their own indivisualism. Thankfully, Ishmamul has been an amazing addition to Shunno. He is a wonderful musician who gradually incorporated his own style within the band.
Ishmamul: I was always a big fan of Shunno. When I joined the band, I remember Shaker bhai came to one of our practice sessions, picked up my guitar and began playing. I immediately felt depressed watching him play. The guy is just so good!
Post-pandemic Dhaka has been vibrant with big concerts. Shunno has sadly been absent from doing live shows. What are you expecting from your anniversary concert on the 26th?
Emil: We have all been extremely busy with our personal lives. Returning to live performances feels very exciting. I am really looking forward to a great night with our beloved fans, at our anniversary concert. We will also be releasing a new music video on that day. We are very grateful to Dreamcast Marketing & Communications Ltd. for taking care of everything.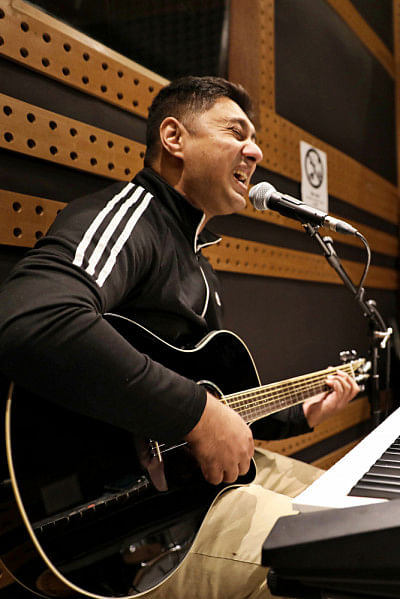 Any final words for your fans?
Our hearts are full of gratitude to our fans, who have been supporting us for the last 15 years. We hope they will continue to do so over the next 15.