Rajib Ashraf's 'Alu Peyajer Kabbo' in Arnob's voice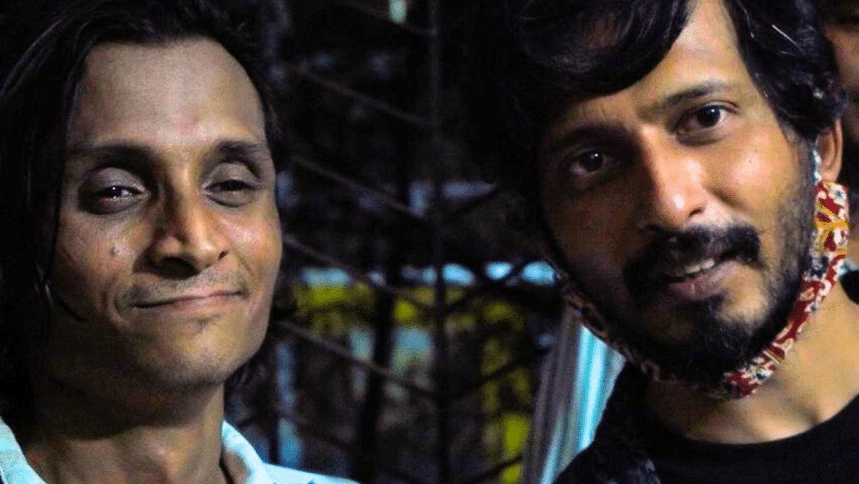 Rajib Ashraf, the renowned lyricist known for his popular creation "Hok Kolorob", passed away last Friday, leaving us in shock and grief. However, just a couple of days after the artiste's demise, a song written by Rajib Ashraf, titled "Alu Peyajer Kabbo", in Arnob's voice took social media by surprise.
"Alu Peyajer Kabbo" was originally voiced by the Indian singer Shaan for Amitabh Reza Chowdhury's directorial "Aynabaji". During that time, Arnob also lent his voice in a demo for the song, which remained unreleased till today.
Taking to his social media accounts, the director shared, "Rajib Ashraf had written a song for 'Aynabaji' and Arnob voiced it. Arnob's version of this track has not been released anywhere yet. Let it stay on this wall in remembrance of Rajib."
Rajib Ashraf was amongst the prominent lyricists in the Bangladeshi music arena. The artiste penned a plethora of popular songs, including, "Naam Chilo Na", "Prokrito Jol", "Ghum", "Dhushor Megh", "Rod Boleche Hobe", "Protiddhoni", "Ekta Meye", and "Mon Kharaper Ekta Bikel".