Perennially Pritom
From making us cry with "Bhenge Porona" to making us fall in love with "Morey Jak"- Pritom Hasan's success spree continues as Coke Studio's "Deora" reigns supreme in playlists of the youth.  
Arriving late to his shoot, due to Dhaka's traffic, Pritom has an ice-cream and talks to The Daily Star about the secret to his consistency.
'Deora' is trending on YouTube, and has already got 18 million views.
When Coke Studio came to me, I thought it was a great opportunity for me to infuse new sounds and give something new to the audience. I wanted to combine three different genres including Pala, Shaari, and Bhatiali 'gaan'. These songs have a unique energy to it and I knew it will be a magical combination. I am really happy that people are continuously showering the song with love.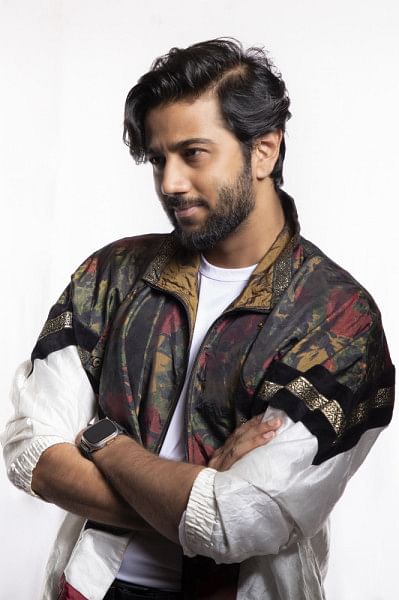 How did you involve Islam Uddin Palakar in 'Deora'?
Deora is a song which is sung from a women's perspective, and thus I was confused what to do with it.  Arnob bhai (Shayan Chowdhury Arnob) suggested that we involved a Pala gaan artiste, as they dress up according to their character and gracefully embrace the roles within them. In Dhaka, people have little to no knowledge of this genre. When I discovered him on YouTube, I was blown away, and instantly reached out to him.  
The 'stomping' percussive sound in 'Deora' was really interesting. How did you come up with it?
If you would see the original video of "Haath ey Lage Betha" on YouTube, you will see that there is a nouka baich, two people are standing on the boat while other are rowing. They are making sounds of stomping with the help of bottle and their feet. We decided to replicate the video in the same way but with a different rhythm. I told Armeen apu to bring her entire choir group to the studio where we would record the sound of stomping. Apart from that, we took additional sounds by hitting a cardboard forcefully to replicate the stomping sound. We even hurt our hands while doing that, but we were happy with the product.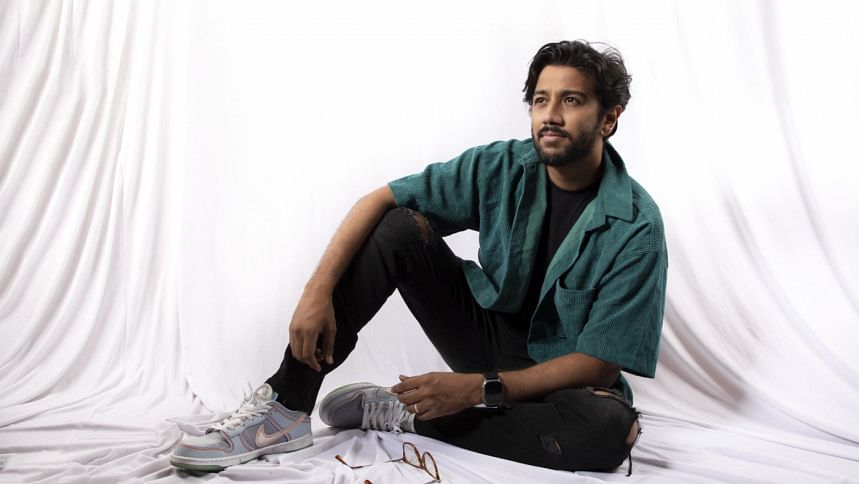 You went to Grammys this year. How did you come up with the 'Nakshi kantha' tuxedo?
Grammys was great and I am grateful to Qinetic Network for giving me the opportunity to travel to LA and meet my idols. I was really starstruck by the artistes, I couldn't even recognise some artistes as they were in a totally different get up. Both Xefer and I wanted to represent our culture, and thus I told my tailor to add a little Nakshi Kantha to my suit. While many in Dhaka laughed at the concept, people who talked with me were blown away by the artwork. I told them all about the rich history of Nakshi Kantha.
Why aren't you seen as much in playback?
Whenever we record a song, we have a concept in our mind. When the song is finally shot on video, it becomes something completely different. Last year, I worked in lots of movies, but in the end, some movies either cut the songs or removed the scenes altogether.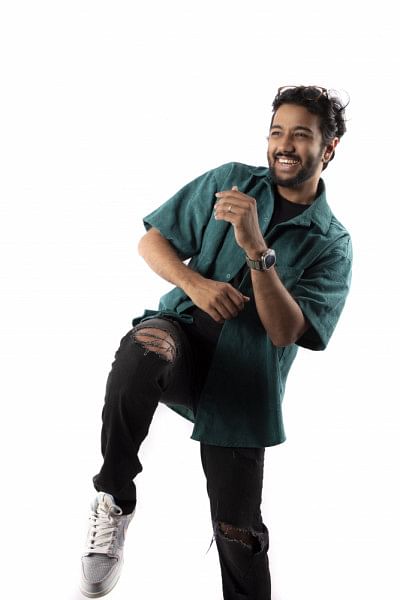 You giving Shahtaj 'salami' became viral over social media. What's the story behind it?
Shahtaj told me that husbands usually give their wives 'salami', and thus I asked her what she wanted, and she told me she wanted a play-pen for her rabbits. I saw the price and told her, "this is your salami and you can do whatever you want with it!".