From Bondhurey to Billboards
Muza brings Bangla beats to dance floor
Bangladeshi-American musician Muza, has carved a niche for himself in the music industry, seamlessly intertwining traditional folk with contemporary beats. From the upbeat rhythm of "Bondhurey" to the soulful cadence of "Noya Daman", Muza's musical journey is a testament to his artistic prowess.
Recently, he was featured on the iconic Times Square billboard in New York, the face of Spotify's "Desi Hits" category, as the first Bangladeshi musician.
In an exclusive interview, The Daily Star delved into the depths of his musical journey, the inspiration behind his compositions, and his aspirations for the future.
How did it feel to witness yourself on such a grand platform?
I'd always pass by this iconic billboard growing up, but never imagined that one day I'd be on it, especially as a Bangladeshi artiste. So, I feel great that I have been featured here. My parents also came to see the billboard which was a surreal feeling.
Initially, your parents were not very supportive of your musical career. How has the journey been?
The journey has been rewarding. In the beginning, their concerns were understandable, as they wanted the best for me. Over time, witnessing my dedication to Bangla music and my commitment to preserving our roots, has transformed their doubts into genuine pride. They've seen my dedication and the impact I've made, which has solidified their trust in my abilities.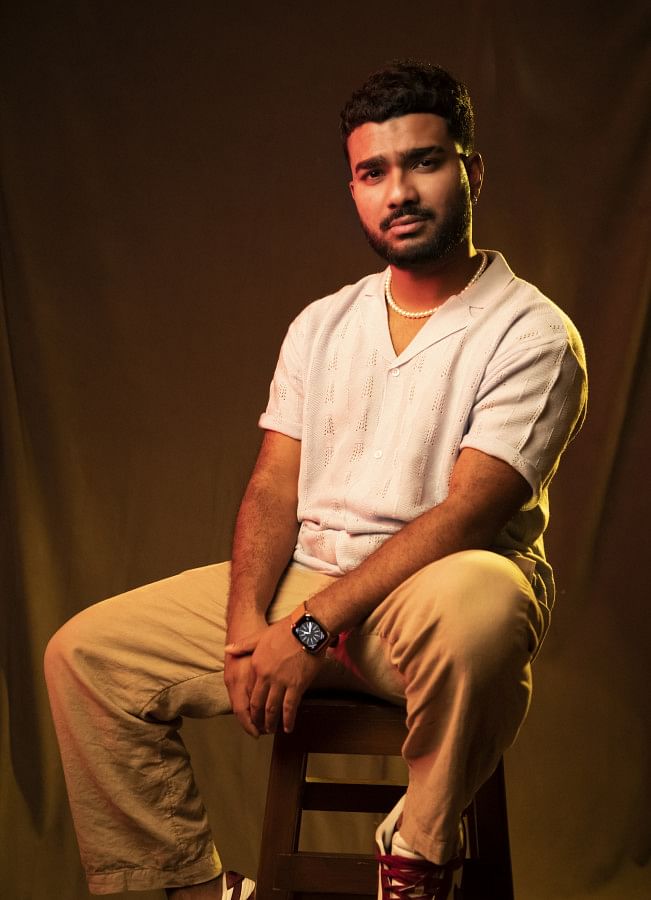 Your music seamlessly blends folk and modern elements. Could you shed light on the inspiration behind these unique compositions?
The folk genre possesses an unmatched ability to touch the soul of every Bangladeshi. My roots trace back to a small village in Sylhet, where my grandfather's love for folk songs left an indelible mark on me. It's my identity, my heritage.
That's why I wanted to remake these timeless folk tunes, enabling people of all ages to connect with our music and dance to its beats.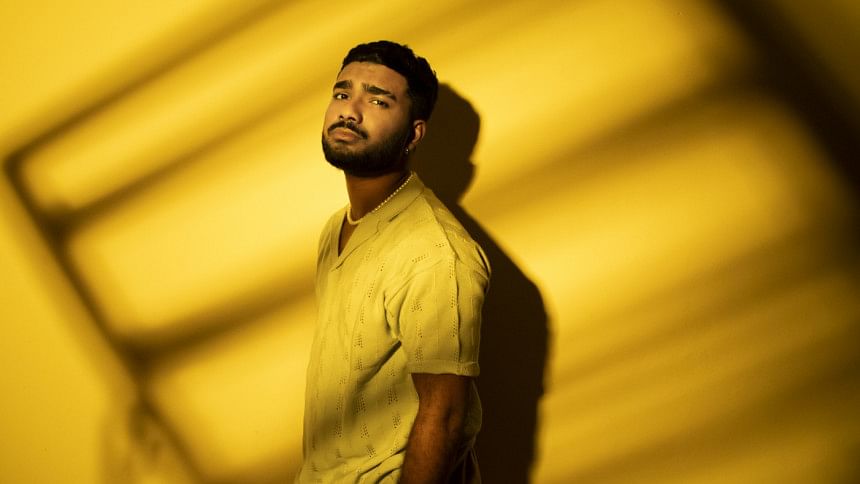 Behind every artiste stands a support system. Can you tell us about the individuals who've shaped your musical journey?
Habib Wahid is my inspiration on this musical journey. His melodies have been the backing score of my life since childhood, and it was his iconic song "Din Gelo" that made me fall in love with Bangla music.
Can you share a song lyric or a melody that's been recently stuck in your head?
Lately, I've been engrossed in a project with Fuad Almuqtadir. The chorus of that song has been playing in a loop in my head.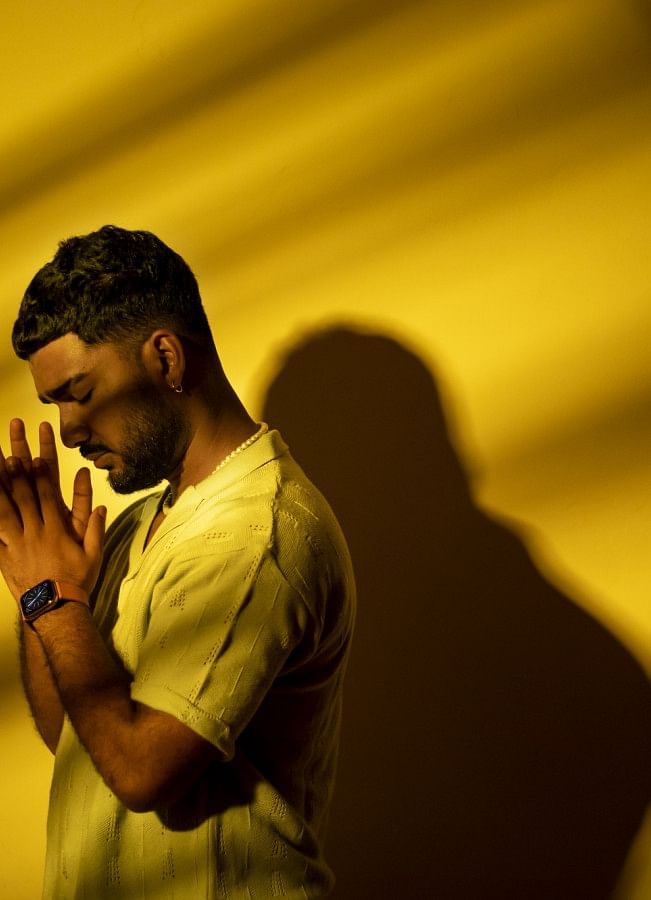 Additionally, a country song, "Late Night" by Morgan Wallen, has piqued my interest. Now, I'm contemplating how to blend Western country music with our traditional folk.
If you could time travel to any musical era, where would you go and why?
The early 2000's and the 80's hold a special allure for me. The early 2000's because I grew up listening to those songs. And the 80's? Well, those songs are timeless masterpieces that always set the stage for a groove.
What's your next venture?
I'm thrilled about an upcoming collaboration with Mumzy. I've often noticed that Hindi tracks steal the limelight at Bangladeshi weddings. Inspired by this, I'm working on upbeat Bangla songs that will find their way into those joyous celebrations. After remaking songs like "Noya Daman" and "Lilabali," I'm now making a romantic song exclusively for the bride and groom. The recording is already done.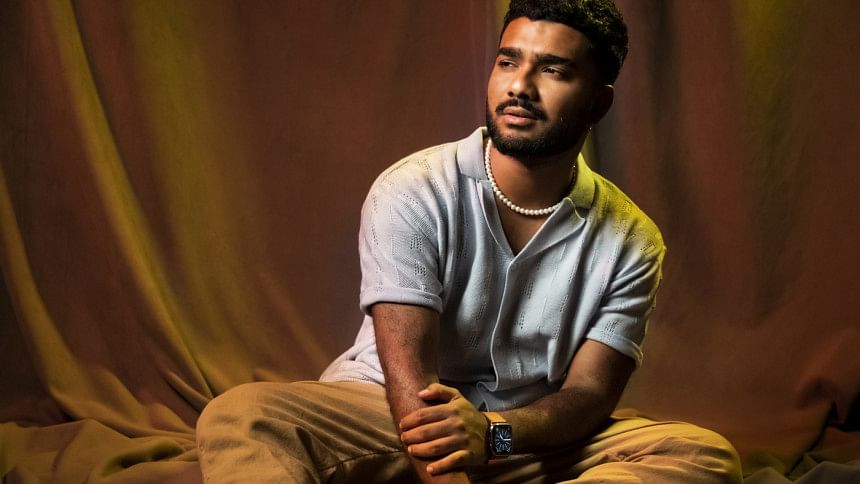 Where do you envision yourself in the next 10 years?
While I'm already in a good place in my career, my competitive spirit drives me to strive for more. I aspire to be an artiste whose songs transcend boundaries, making people groove to Bangla beats across the globe. I want Bangla music to stand on an international platform, offering the world a glimpse into our rich culture and heritage.