Looking back at 5 iconic songs by Lata Mangeshkar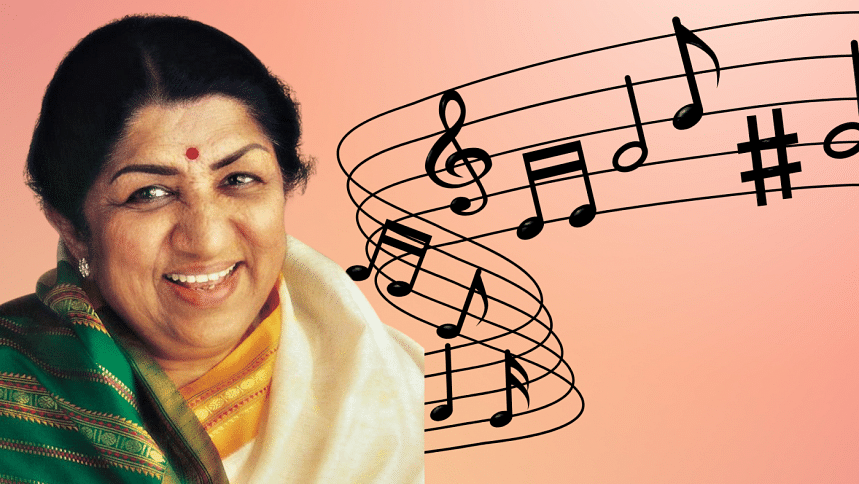 Legendary Indian singer Lata Mangeshkar passed away a year ago on February 6 -- today marks her first death anniversary. She was recognised as possessing one of the finest vocals in the Indian music industry, and was called the Nightingale of India.
In her career spanning over seven decades, Mangeshkar sang approximately 30,000 songs in multiple Indian languages.
Veteran songwriter Gulzar once said that there is a Lata Mangeshkar song for every occasion and festival. To mark her first death anniversary, let's take a look at 5 timeless songs of the 'nightingale' of India.
Naam Goom Jayega
The iconic song was written by Gulzar and voiced by Lata Mangeshkar and Bhupinder Singh. the song was used in the film, "Kinara" which was released in 1977.
Lag Ja Gale
the melodious romantic song was sung by Lata Mangeshkar in 1964, making it one of the biggest hits of the veteran singer's career. The song still gives goosebumps to its listeners.
Allah Tero Nam
Lata Mangeshkar's popular ode to secularism—the bhajan Allah Tero Naam— penned by Sahir Ludhianvi is a timeless song used in the film, "Hum Dono" in 1961. The song is known for its composition and lyrics.
Tujse Naraz Nahi
The song Tujhse Naraz Nahi Zindagi, composed by Gulzar and sung by Lata Mangeshkar, can give the audience chills every time they listen to it. The song was used in the film "Masum".
Lukachupi
Luka Chuppi, the song that feels more like a mother's deep yearning for her lost kid, makes the audience want to cry. This song holds a particular place in our hearts and minds. It was used in the film "Rang De Basanti" in 2006.