Joy Bangla Concert 2023 – A mighty, energetic comeback
A youthful, vociferous crowd was in attendance at the much-awaited Joy Bangla Concert 2023 yesterday and understandably so, since this was the first time after two years that the flagship event could take place.
The concert started after paying respects to the people who lost their lives in the explosion at a commercial building in Gulisthan, the previous day.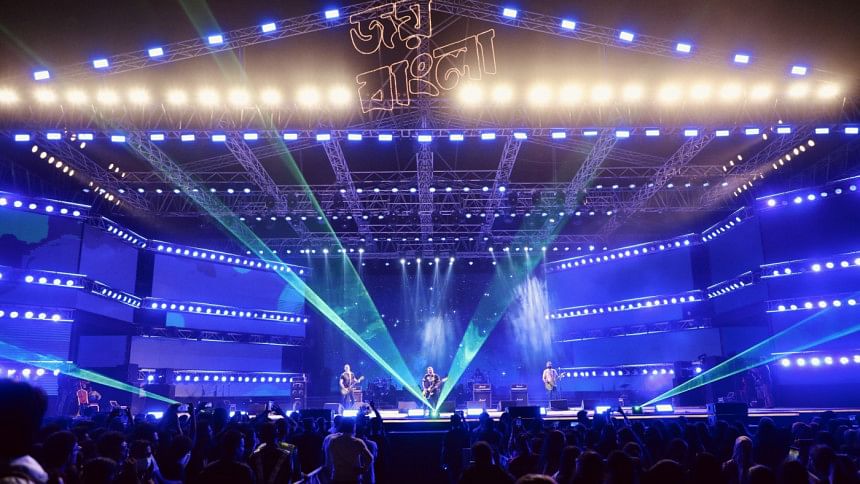 After the concert started, the renewed vigour was immediately evident in young bands like Arekta Rock Band and Karnival, the latter being a much-awaited addition to the line-up. Meghdol provided a much-appreciated calm before the storm that was brewed by hard-hitting bands that came after it.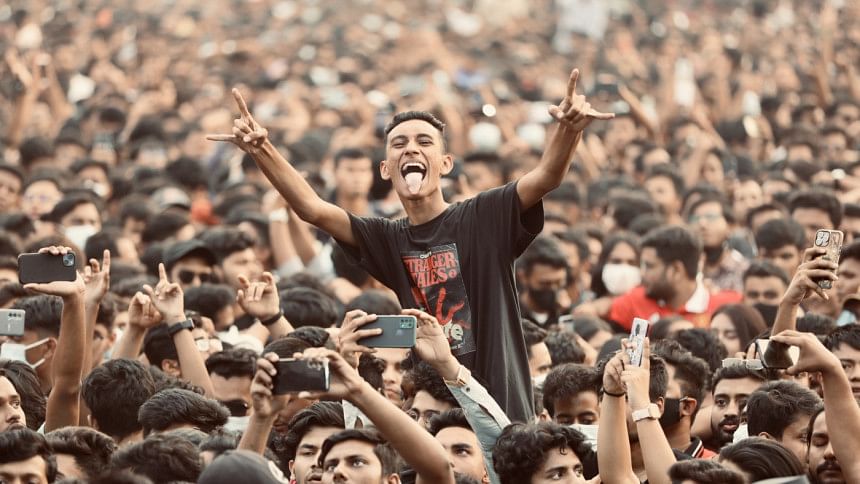 Established bands like Avoid Rafa, Nemesis, Lalon, Chirkutt and Cryptic Fate and Artcell serenaded the crowd with their signature tunes, as well as their own renditions of patriotic songs.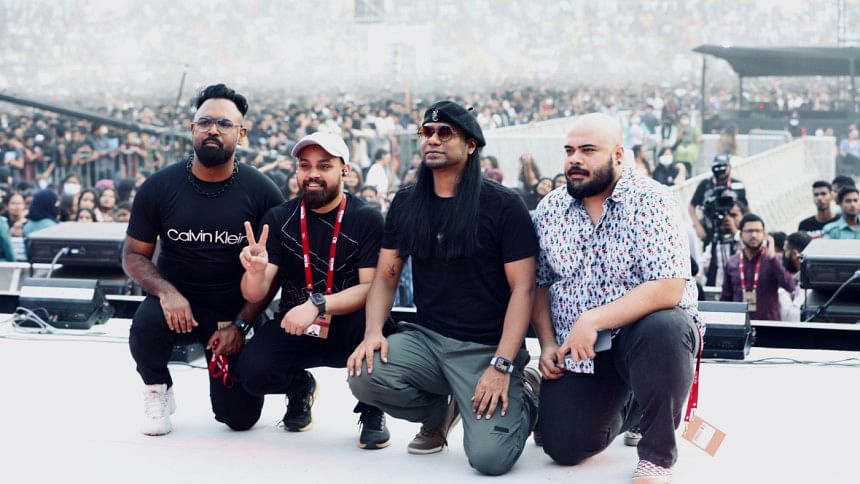 The standout rendition was Cryptic Fate's interpretation of "Teer Hara Ei Dheuer Shagor". As the night reached a crescendo with fans chanting for Artcell,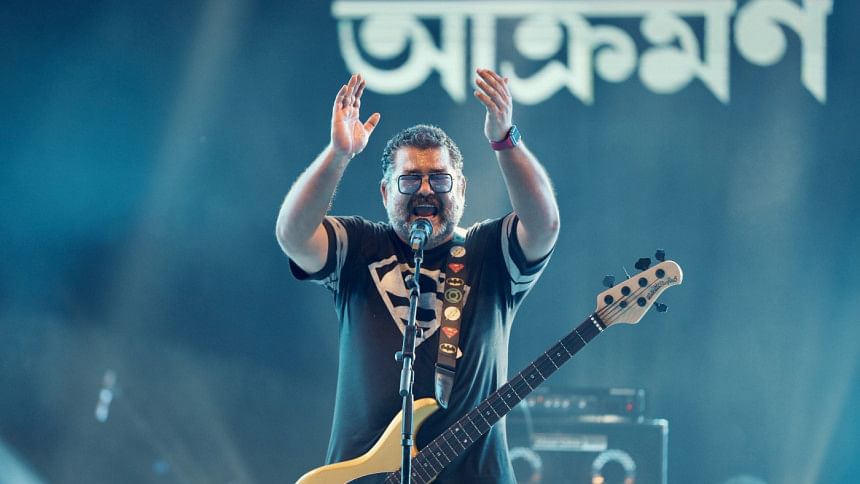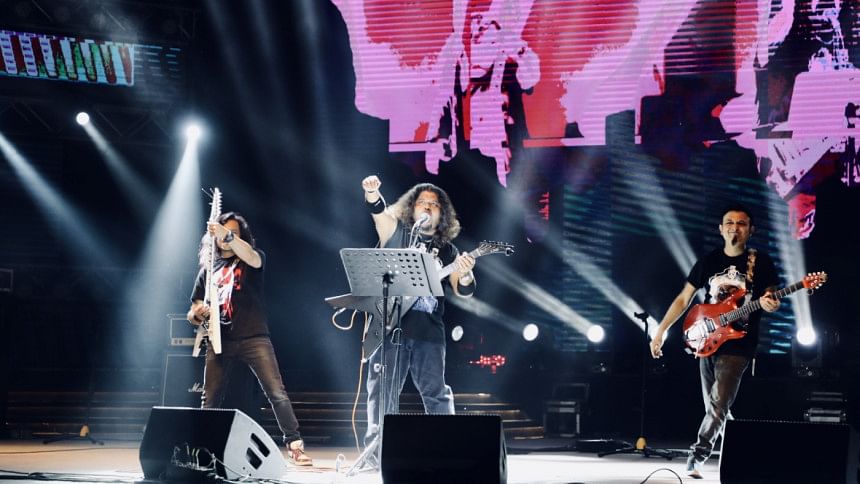 Throughout the concert, International Women's Day was also celebrated, with special registration made available for women the day before.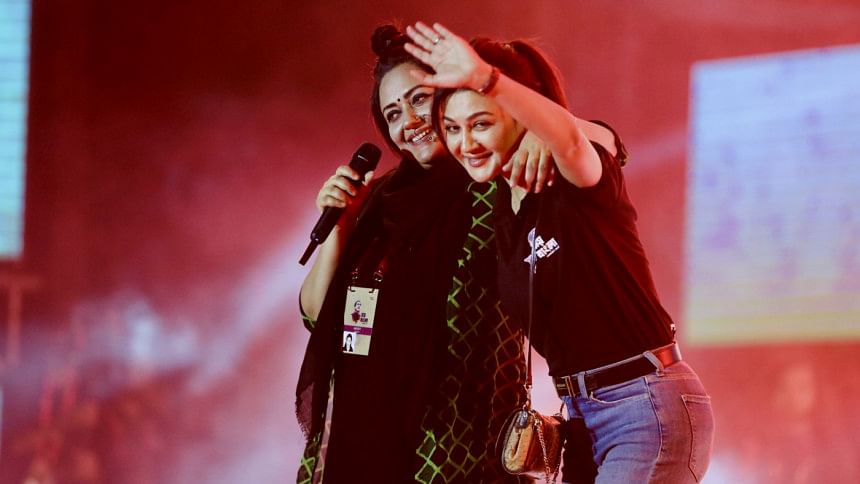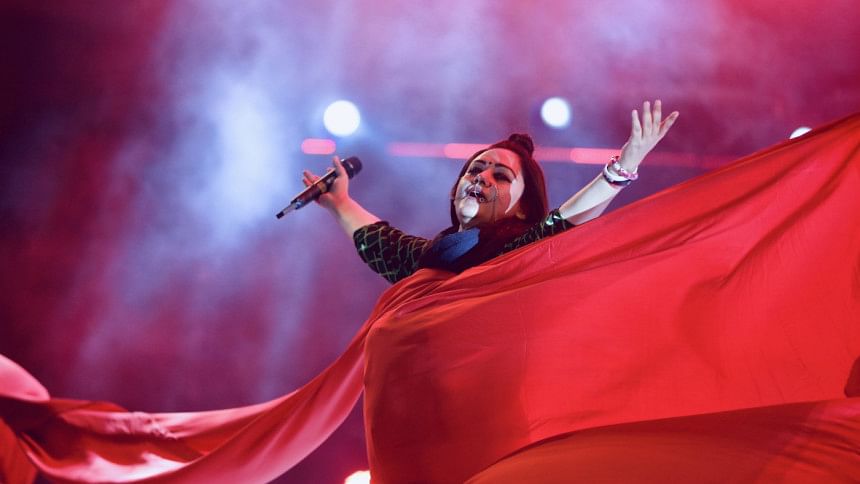 As the event reached the peak with the mighty Artcell nearing midnight, a content, spent crowd exited the venue of a memorable concert.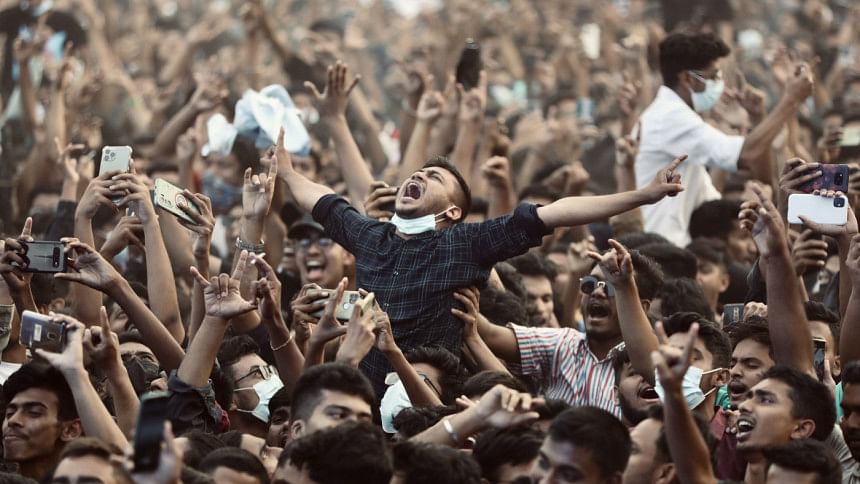 The Centre for Research & Information (CRI) and its youth secretariat, Young Bangla organises this event to commemorate our independence, and Bangabandhu Sheikh Mujibur Rahman's fiery 7th March speech, which inspired the nation to fight for our rights.