'It's like a rollercoaster ride': Bassbaba Sumon on Aurthohin's upcoming album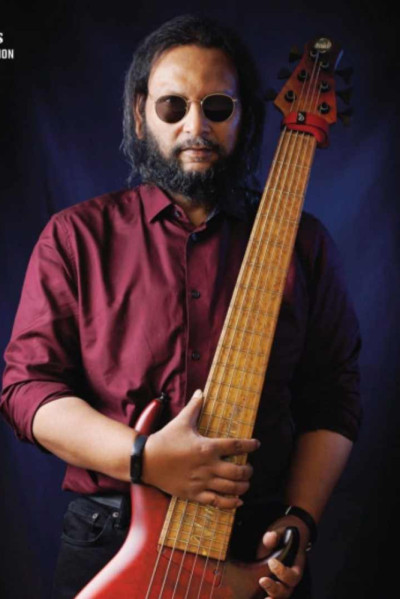 Renowned rock band Aurthohin is all set to release their latest album "Phoenixer Diary -1".
Bassbaba Sumon took to his official Facebook account to update fans about the progress of the album on Sunday.
"Last week has been super hectic for me—I was not able to sleep in my own bed for more than 4 hours each day. We had to brainstorm, plan, strategize, and execute everything.  If something didn't work out, we had to start from the scratch. My body and mind felt like it was going through a rollercoaster ride. However, I didn't feel annoyed, as I was working on something really special—Aurthohin's eight album," the post read.
"This is a common scenario when we are working on an Aurthohin album. All of us go crazy for a few days, as we cannot contain our excitement," continued the post.
The artiste also mentioned in the post that just two nights prior, his bandmate, Mark, had woken him up at 5:30 am to ensure they completed half of the album in their current recording session. However, as their two other bandmates, Shishir and Mahaan, had already gone home, Sumon and Mark celebrated their current progress over two cups of black coffee.
"We are planning on going to studio next month, as we want to finish recording the rest of the album within 10-15 days. Last year, I announced that we will be releasing our eight-album in 2022. Inshallah! I don't plan on disappointing anyone. The details of the album will be announced soon from Aurthohin's page," concluded Bassbaba Sumon's post.