Ayub Bachchu's guitars, memorabilia on display
Banglar Gonji Fest opens at Saifuddin Shilpalay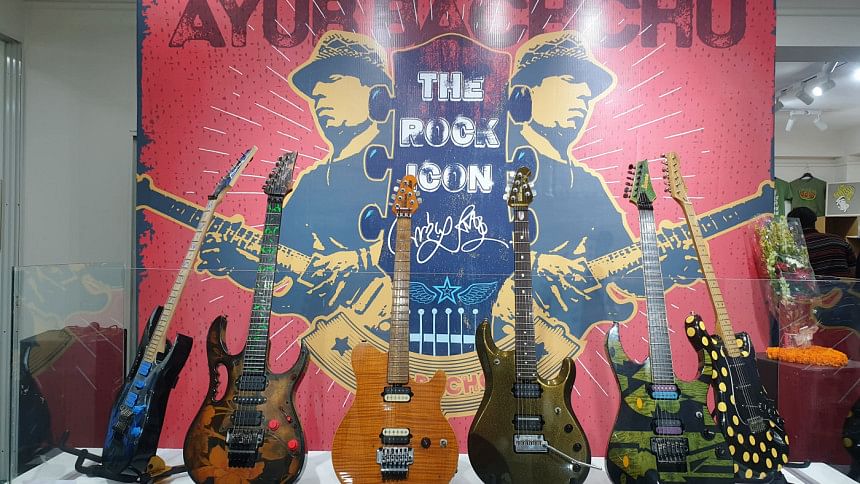 What does one normally expect from an exhibition? Intricate pieces of framed art, curious art connoisseurs quietly observing the pieces?
Strangely enough, as I walked into the houseful gallery, I found everyone singing out loud to legendary rock songs of the late great Ayub Bachchu.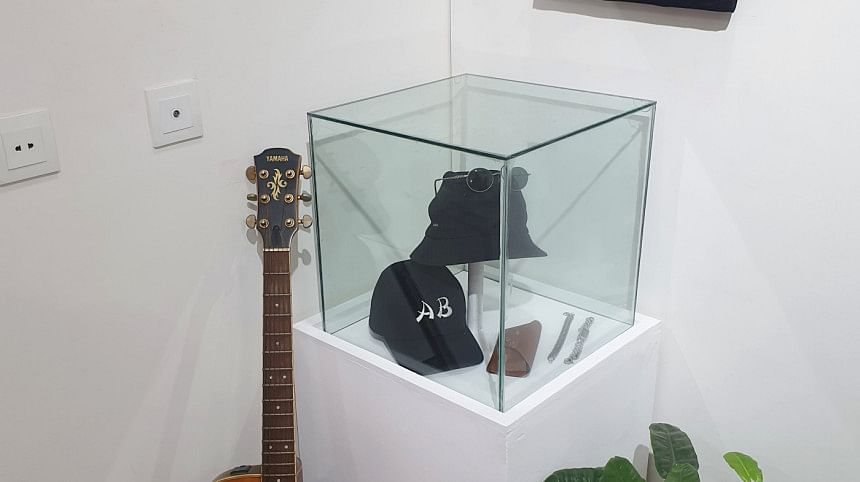 Adorning the walls of the gallery were artistic t-shirts in Bangla calligraphy, roaring out popular dialogues and puns in Bengali. And in the centre was a wall dedicated to the late Ayub Bachchu with his guitars, used t-shirts and accessories displayed for all to see. As art and music enthusiasts, fans and customers alike joined in the chorus of Hashte dekho, gaite dekho… I was left amazed as one would from an art piece that may confuse you at first, but blow you away the more you give it time.
The exhibition is the fifth rendition of Banglar Gonji Mela, organised by Banglar Gonji- Tee of Bengal, an annual celebration for the online shop's customers, friends and well-wishers to congregate in a shared space. This year, the fest has been made special by the collaboration of Ayub Bachchu Foundation to pay a tribute to the late rockstar. The exhibition was inaugurated by Ayub Bachchu's wife and founder of Ayub Bachchu Foundation, Ferdous Akhtar Chandana, on Friday morning. Alongside, present as guest was LRB's guitarist Abdullah Al Masud as well.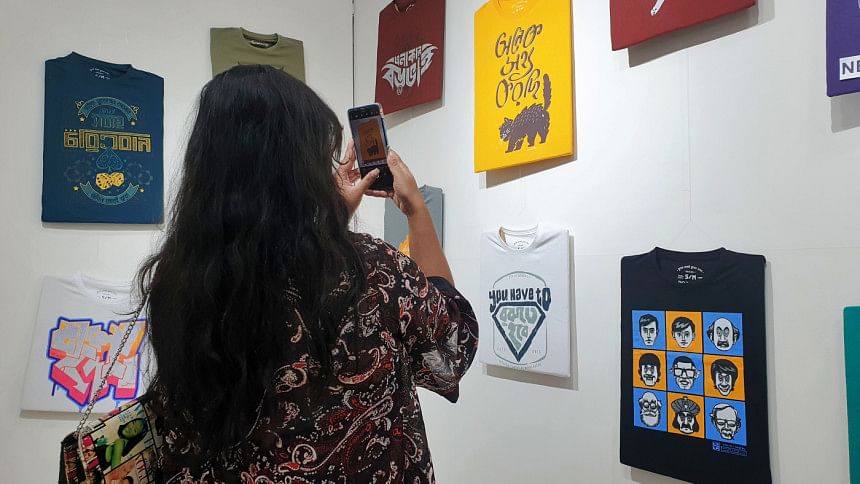 "Banglar Gonji has been making official merchandise of Ayub Bachchu for long. This year, we were extremely fortunate that AB's family gave us permission to display the legendary rockstar's instruments and t-shirts. Needless to say, the huge response we have garnered is wholeheartedly due to him." said founder and CEO of Banglar Gonji, Mohammad Yaruzzaman.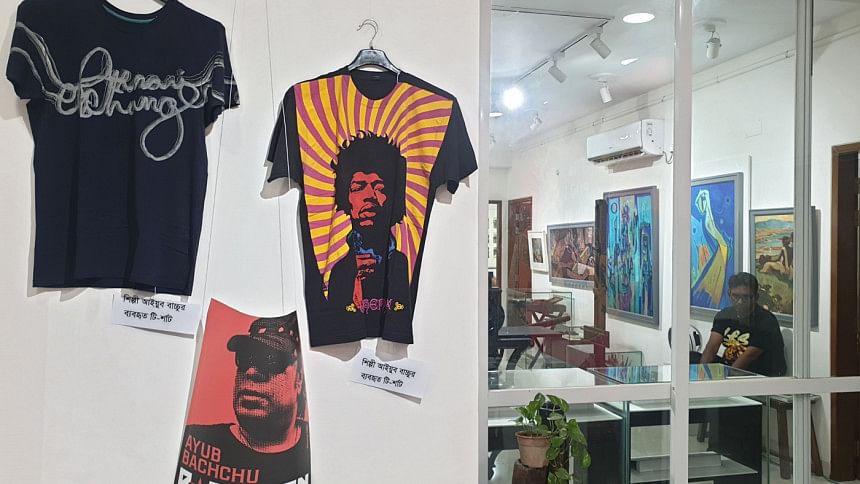 "It all started 7 years ago, when my brother and I dared to design two t-shirts for ourselves in Bangla typography, using a popular comic statement. And as we roamed around, we noticed the mass demand for it. I incorporated my passion for Bangla typography with the classic day-to-day phrases in our country then and made it our thing." he further added.
With new designs and exclusive offers, and musical nostalgia, Banglar Gonji Fest took place at Safiuddin Shilpalay, on November 4 and 5.