Spurs, L'pool get big wins
Hull relegated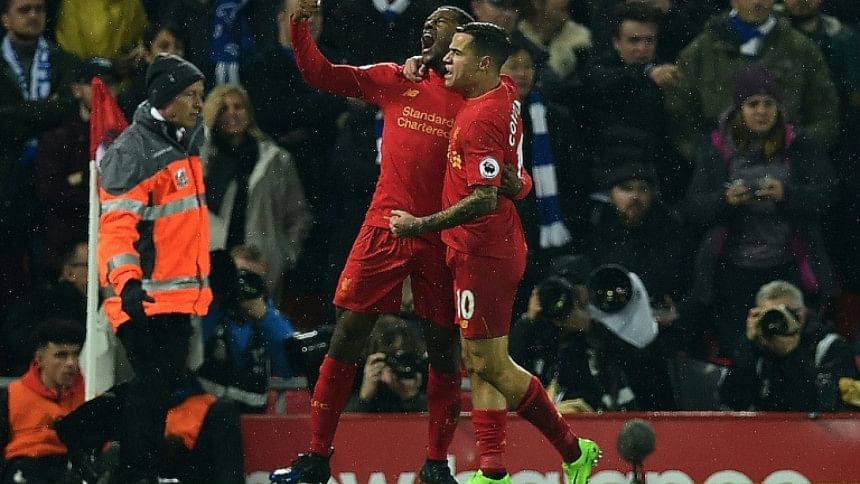 Liverpool are on the brink of qualifying for the Champions League after Philippe Coutinho inspired a 4-0 rout of West Ham, while Tottenham paid a fitting farewell to White Hart Lane with a 2-1 win over Manchester United on Sunday.
In contrast to Liverpool's jubilation and Tottenham's celebratory send-off, there was only misery for Hull as they were relegated after a 4-0 thrashing at Crystal Palace.
At the London Stadium, Liverpool took the lead when Coutinho's sublime pass was converted by Daniel Sturridge early in the first half.
Coutinho stole the spotlight again in the second half with a superb solo strike before Divock Origi netted to cap the display.
Playing their last game at White Hart Lane after 118 years, second placed Tottenham responded to the end of their title dreams by bringing down the curtain on 118 years at the famous north London stadium.
Kenya midfielder Victor Wanyama put the hosts ahead in the sixth minute and Harry Kane doubled Tottenham's lead in the 48th minute with his 28th goal of the season.
United's Wayne Rooney had the distinction of scoring the last goal at the Lane with a close-range finish in the 71st minute.