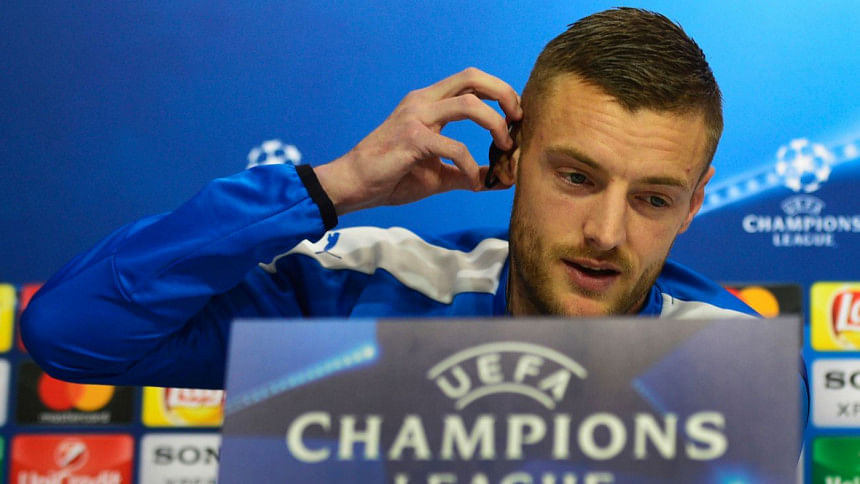 Leicester City striker Jamie Vardy would have become a party rep in Ibiza if it was not for Craig Shakespeare's intervention.
He has his own iconic chant but it could have been a lot different had he walked away from football in 2013, having considered leaving the Foxes after arriving in the Championship from non-league outfit Fleetwood Town.
Vardy was out of form and out of love with the game, until then joint-assistant Shakespeare - now manager - stepped in and convinced the 30-year-old England international that he was destined for the top.
"Our job is to support players. Sometimes they do have self-doubt and Jamie would be the first to admit he was going through a rough patch," Shakespeare said of Vardy.
"Myself, Nigel [Pearson] and Steve [Walsh] were here to support him. All we did was told him about his attributes and that we thought he could go on."