Ranieri keeps faith with misfiring Vardy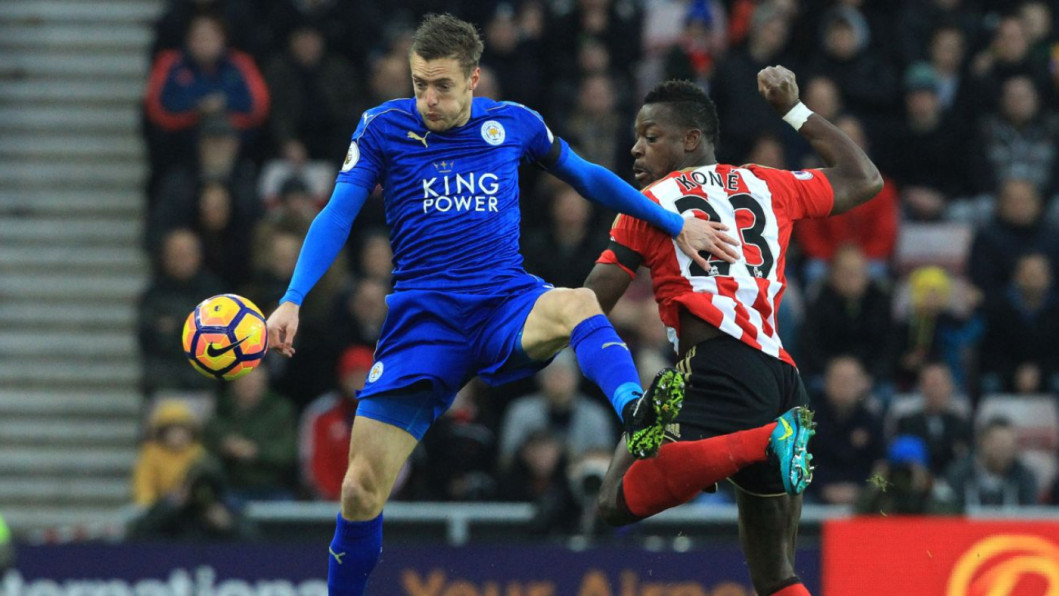 Leicester manager Claudio Ranieri insists he still has faith in Jamie Vardy despite the England forward's Premier League goal drought stretching to three months.
Vardy drew a blank for the 16th consecutive game as the champions' disastrous title defence suffered its latest blow with a 2-1 defeat at lowly Sunderland on Saturday to leave the Foxes just two points above the relegation zone.
Vardy scored for England in the 2-2 friendly draw with Spain at Wembley in November.
But the 29-year-old, whose prolific run in front of goal helped to propel Leicester to their stunning success in May, has failed to find the net for his club since scoring at Liverpool on September 10, and boasts only four goal so far this term.
Japan' forward Shinji Okazaki claimed a late consolation as Leicester were condemned to a fifth defeat in nine games with a struggling Vardy again looking a shadow of the player of last season, when he claimed 28 goals.
Asked if the time had come to take Vardy out of the firing line, Ranieri insisted: "For me, Jamie works hard for the team, and although of course the goals are important, I believe in him. Sooner or later, he'll start scoring goals again."
Ranieri refuted claims Leicester's Premier League worries could be put down to them overly focusing their efforts on their maiden Champions League campaign.
They have already clinched their place in the knockout stages as they bring the curtain down on their group stage games with the midweek trip to Portuguese side Porto, and City's Italian boss said: "I think our levels have been the same in the Premier League as in the Champions League.
Bad moments
"It just seems that in the Premier League our first mistake results in a goal for the opposition, but that doesn't seem to happen in the Champions League. We're paying for every little mistake," he said.
Conceding his side are now in the thick of a relegation battle, Ranieri added: "There are a lot of teams involved, and we're one of those teams, but with a couple of wins, you soon move up the table.
"We must continue to work hard and believe in ourselves and retain the right balance. In football, there are good moments and there are bad moments, and in the bad moments we must stay together and react strongly."
Former England international Jermain Defoe found the net for the eighth time in the league this season to add to Robert Huth's second-half own goal, as renowned escapologists Sunderland begin to show signs of being able to pull off a fifth consecutive successful relegation battle.
They climbed off the bottom of the table to within two points of Leicester with a third victory in four games, winning back-to-back league games at home for only the second time in the last three years.
"I think I've broken a lot of records here already," manager David Moyes joked, reflecting on his side taking just two points from the opening 30 available this season.
The Scot added: "It's nice to start setting some more positive records.
"If we can win another three games out of the next four we'll be in a better position, but we all know we've got a long way to go.
"We're getting better and playing better and we're looking like a much more attacking side now.
"We've got options going forward and we're going to have to keep that up.