Arsenal players keen on Sanchez stay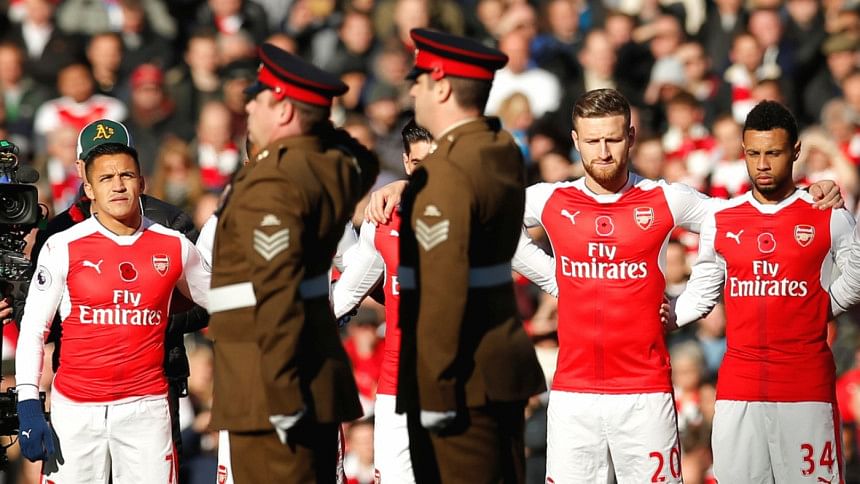 Arsenal players want Alexis Sanchez to stay at the club next season, defender Laurent Koscielny has said, as speculation continues to swirl about the Chilean international's future.
Sanchez has scored 28 goals in 49 appearances this season despite not being an out-and-out striker, but media reports have suggested he is unhappy at the club.
The 28-year-old has a year left on his contract and has been linked with both Manchester United and City and several other leading clubs across Europe.
"Firstly, he scored a lot of goals for us but his first job is not to be a striker, it is more midfield but he is an unbelievable player. He just wants to fight and have the best result for the club," Koscielny told Sky Sports.
"When you have a player like this in your team, to show the way we want to grow together, it is important and I think he has a lot of players behind him to keep him.
"I don't think there are a lot of players like him and a player like this who can be the difference during the game, it's rare. We want to keep him with us because we know he is so important for our team."
Fifth-placed Arsenal trail Liverpool by a point and host Everton in their final Premier League match of the season on Sunday. Liverpool host Middlesbrough.