Using trains for drug trafficking
Collusion of officials must be investigated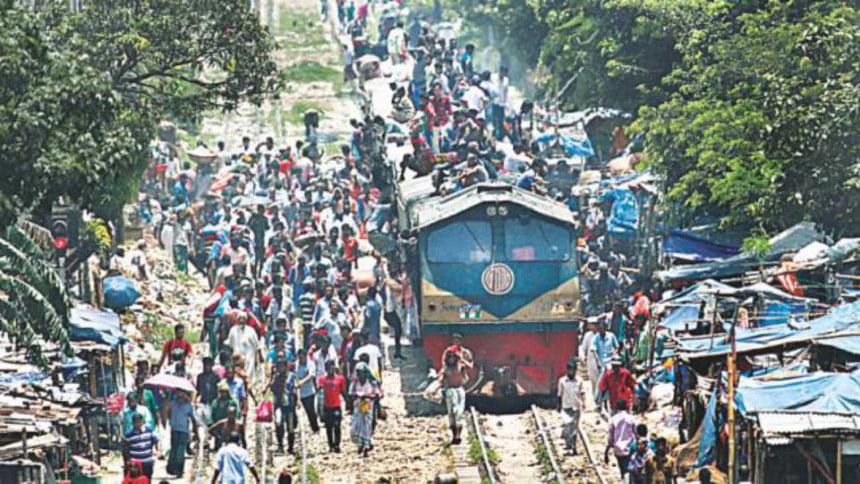 A report published in this paper on Thursday revealed a damning picture of how trains are being used to transport drugs across the country with the alleged collusion of railway police and staff. For example, the Egaro Sindhur Provati, the express-train from Kishoreganj, was seen to be slowing down half a kilometre before the Tejgaon Railway Station, undocking individuals with sacks on their heads. The train driver claimed this was done for the benefit of train passengers who wanted to get off at Tejgaon, which is not a designated stop. But, the report cited sources who claimed that drug traffickers were using the 17 trains that travel between Dhaka, Brahmanbaria and Bhairab, and these unscheduled stops were for dropping peddlers and contrabands off. 
If this is indeed the case—and the details of our report point that it is—then it would implicate both the railway police and staff. The details reveal a very organised system of collusion. Drug traffickers gave testimony to the fact that paying Tk 150 for each pair of Phensidyl bottles or Tk 800 to Tk 1,000 for every kilogram of marijuana, they are allowed to carry on their business. Even when the traffickers are not on board, their packages, marked by certain tags, are dropped off by railway staff at selected locations.
This is not simply a matter of turning a blind eye, but of active abetting. Authorities have been quick to deny the allegations, and claimed that such drug trafficking has decreased due to their drives. But, the evidence to the contrary is overwhelming. We urge that instead of blanket denials, authorities act on these charges. Investigation and punishment of railway staff and police found guilty need to happen first if we want to check the drug trade.