The vulnerability of ethnic minorities
The state must protect their rights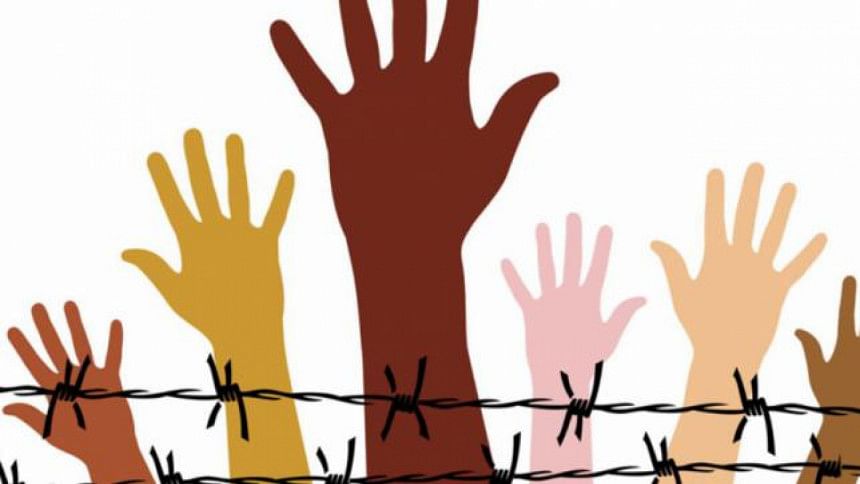 It is a story that repeats over and over: An indigenous community living for generations in an area suddenly being told that they will be evicted because some influential has decided to use it for lucrative purposes. Yesterday's paper reports yet another such case—this time 400 families of the Garo and Khasi communities are living in fear of being driven out of their homes in Srimongol. The land has been apparently bought by an influential joint secretary to establish a tea garden in the area.
The person in question may have all the paperwork required to establish the fact that this is a legal transfer of land. But what is really baffling is why the concerned ministry would give such permission, knowing that it would mean destitution of hundreds of families who are already impoverished. Where are these people supposed to go once they have been driven out of their homes? 
Similar examples of evictions of minorities from their historical homelands abound—the memory of Santal families in Gaibandha being forced out through intimidation and violence in 2016 still remains fresh. At the same time, there are always promises of compensating and relocating these communities, which never materialise. It goes without saying that many indigenous communities live under vulnerable conditions. Without legal documents of land ownership, the possibility of eviction looms large on their heads. We have seen many instances of such communities being attacked, mainly to intimidate them enough so that they leave their homes and the land can be grabbed.
In these circumstances it is important for the government to play a proactive role in protecting our indigenous communities from being stripped of their land which ultimately also means, their livelihoods. In the Moulvibazar case we are heartened to see that the Member of Parliament has stepped in and sent a letter to the DC asking for the land to be given to the communities concerned. We hope this will happen and this will be a precedent for other cases where similar evictions may happen.