Editorial
The cost of negligence
Why was the Rakhine report suppressed?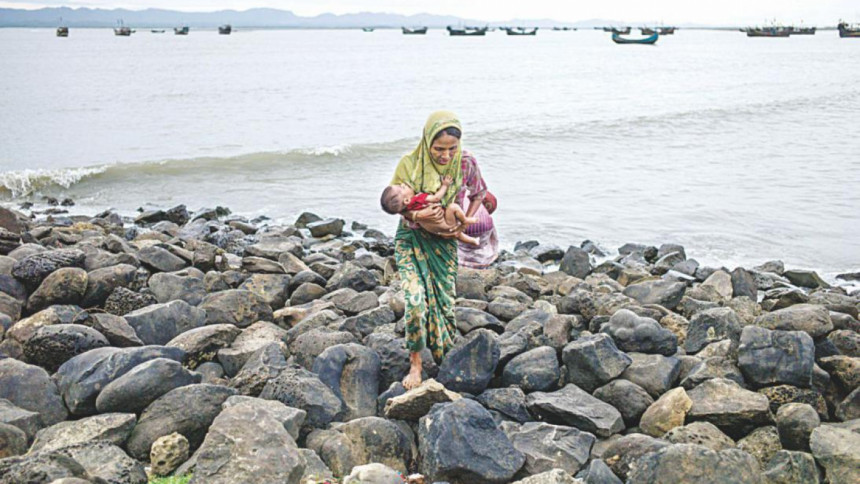 To say that the report on the Rakhine situation, submitted to the UN in May this year and which was bottled up by the UN, is shocking, would be an understatement. And even more so given the fact that the Horsey study was commissioned by the UN itself. We are also perturbed by reports appearing in various media about the role of the UN leadership in Myanmar insofar as it relates to the Rohingyas and the human rights situation in Rakhine. 
One wonders what the purpose of setting up the commission was if its findings had to be dumped. We understand that the report was shelved because the chief UN representative in Myanmar did not concur with the findings.   
We know that to be forewarned is to be forearmed. The report provided ample warning of the likely development in Rakhine State and had also called for contingency planning to address that by formulating a coherent policy. But for the fate of the report, Bangladesh would not have had to face such a grave situation as we are facing at the moment. We cannot recall any situation where a country has had to take in, in less than two months, more than half a million persecuted refugees fleeing their homeland. And this was what was predicted too in the Horsey Report. Bangladesh can be rightly resentful that a humanitarian situation was deliberately neglected because some high UN official was not happy with the conclusions and recommendations of the report.
However, it would be unfair to point fingers at any one particular individual in the UN hierarchy. The UN headquarters cannot shrug off the share of its responsibility in the matter. UN's credibility as a protagonist of peace and human rights has been sullied. It calls urgently for an inquiry into the episode and hold those responsible to account. After all, they are also to be partly blamed for the plight of the Rohingyas because of their act of deliberate suppression of a UN report.