Surrender of yaba dealers
Bouquets for some and bullets for others!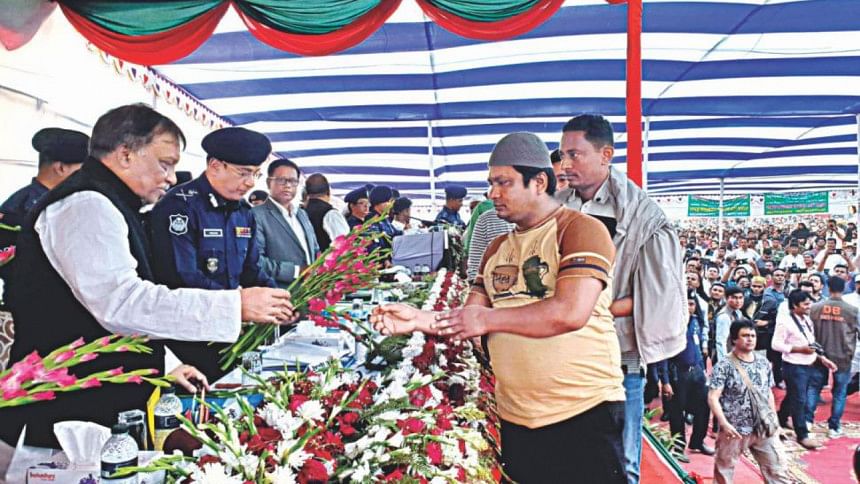 The government has been taking various measures to tackle the scourge of yaba in the country, some of which exceeded the bounds of legality. In its latest and innovative bid, the administration organised a surrender ceremony on February 16 in which more than 100 yaba dealers surrendered to the police. Interestingly, all of them had been in custody and are facing charges on numerous counts. We welcome the government's action.
While it is good to hear that the surrender doesn't exculpate them from the charges, our query is, what is the meaning of the surrender? What purpose will be served by staging this ceremony? Is it merely a media event for public consumption, or a part of the overall government strategy to curb the use of the deadly drug? We ask why this policy couldn't be adopted ab initio when the anti-drug campaign was launched last year. Why were 300 people allegedly killed in the campaign to curb the spread of yaba? 
We are not privy to the strategy the administration has adopted in this regard, but so far, its anti-narcotics drive, launched in May last year, has not borne much fruit. In spite of the fact that so many alleged yaba dealers were killed and more than a thousand put in custody, including those that have surrendered, the supply of yaba has not decreased. In fact, the trade is still thriving. Only two days ago, more than half a million of yaba tablets were seized in Bandarban. Newer and newer dealers, many of them acolytes of those killed or in jail, are getting involved in the trade. Thus, unless the surrender delivers meaningful results, the whole show would appear to have been laid out as an eyewash only.
Regrettably, yaba trade has become one of the most lucrative businesses in the country involving such a huge sum that even the researchers cannot venture a ballpark figure. It has made deep penetration in the society and, dangerously, affected some elements of the state machinery too. And some listed sponsors of the trade are moving about freely. The government must move beyond symbolism to the substantive, and also investigate how its own personnel may be involved, otherwise these moves would be nothing more than a sham.