Problems with mega projects
Metro rail must be completed on time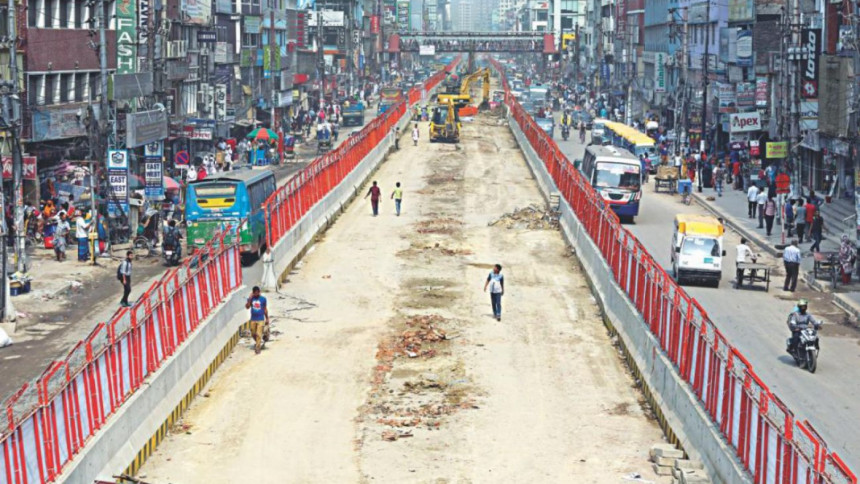 In a recent statement, the country director of Asian Development Bank stressed the need to complete mega projects like the metro rail on time because, ultimately, it is the tax-payers who have to pay back the money taken as loan. Bangladesh has had success in securing finance for multi-billion-dollar projects like the metro rail, but it has had a less than successful track record of keeping projects on track for timely completion. The fallout is obvious. Every time we experience a delay in completion deadlines, the budget has to be revised upwards and the delayed completion of projects, which in our case has been years in the making sometimes, defeats the whole purpose of having undertaken a project in the first place.
While the metro rail was dogged with delays for various reasons, it is now on track. The implementing agency will have to be careful about how it will spend the estimated USD 3.06 billion till 2030 because it has been our experience that the red-tape culture in our country has a debilitating effect on the making of decisions, and the implementation of those decisions. These procedural delays inevitably lay the grounds for our failure to complete projects on time.
We need to learn from our mistakes in the past and put in checks-and-balances that will enable us to keep the project both afloat and on track for completion within the allocated budget. Given that this is public money being spent for improving urban public transport, the sooner the project is finished, the faster it will be possible for thousands of people to travel without being stuck in hours of gridlock.