Inaction in the face of rising mosquito population
The two city corporations must be held accountable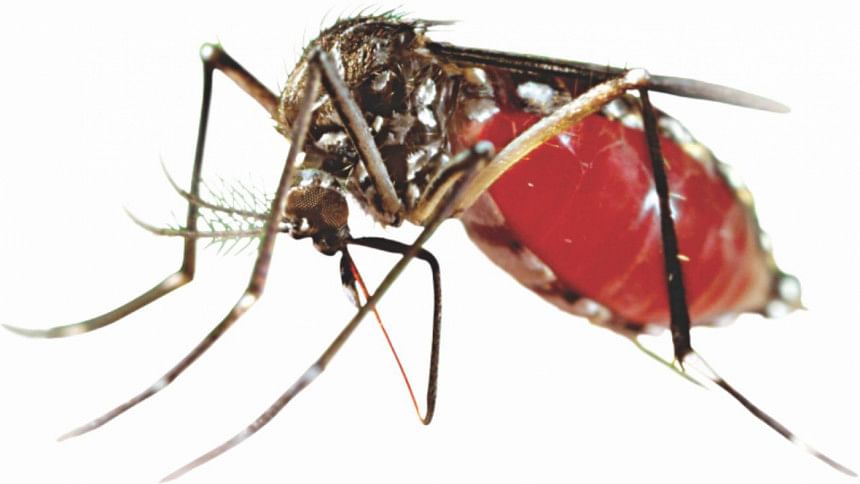 The inaction of the Dhaka North and South City Corporations in the face of an increasing mosquito population in the city's capital is deplorable. In order to effectively control the mosquito problem, precautionary steps typically have to be taken before the Culex mosquito breeding season—October to March. Yet, the two bodies that are primarily responsible for controlling the mosquito population have done nothing but sanction the occasional spraying of insecticides around city households and a few drains and water bodies. As a result, 569 bighas of water bodies under Dhaka South City Corporation (DSCC) and 2,276 bighas under Dhaka North City Corporation (DNCC) still need to be urgently cleaned, according to city corporation officials.
The Department of Health's data shows that 10,148 people were diagnosed with dengue in 2018, and that 26 people had reportedly died from the disease. This year, between January and late February, 42 people were again infected with the disease. The fact that the two city corporations have failed so badly to take any precautionary measures, in spite of the number of people who have suffered from mosquito-borne diseases in one form or another, reflects abject apathy towards the suffering of the people.
Unfortunately, the scenario we have now come across is one that we are all too familiar with. Every year, we hear city corporation officials make lofty promises about how they will address the mosquito problem, only to see this same exact result repeat itself. We call on the authorities to ensure that this cycle of incompetence is brought to an end by holding those responsible to account and making an example of them. Meanwhile, all steps must be taken to address the rise in mosquito population before it is once again too late.