Editorial
A leap into space-age technology
Bangabandhu Satellite can realise the Digital Bangladesh dream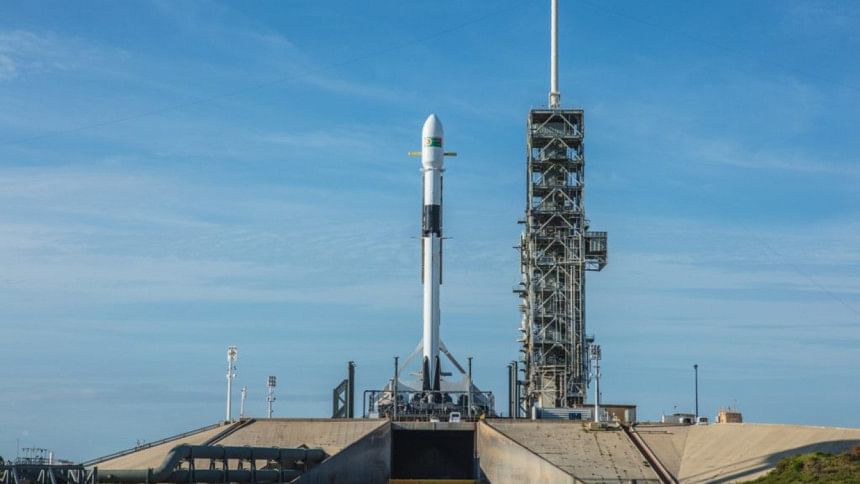 Notwithstanding the technical glitch that has postponed the event by one day, the launch of the Bangabandhu 1 satellite, from Florida, is a momentous occasion jumpstarting our leap in advanced technology and into space-age technology.
The Bangabandhu 1 satellite, the first ever for our country, promises to reduce dependence of our TV channels on foreign owned satellites for their broadcasting services. There are also opportunities to earn foreign currency by selling the services to other countries, after satisfying domestic demand.
Through "Direct to Home" services it will allow people to gain faster and easier access to worldwide TV. The Satellite will also play a crucial role in providing data services to hard to reach areas such as the Chittagong Hill Tracts, islands and chars where connectivity is poor. The satellite will be especially useful during disasters such as cyclones when land communications are down, providing essential data and telecommunications services.
The Bangabandhu 1 Satellite can truly usher our Digital Bangladesh dream. For this we need to have a capable team and fast creation of appropriately trained manpower to take full advantage of it. Congratulations to the technical team and to our government's leadership to make this dream a reality. We must take advantage of this window of opportunity to the best of our ability.