High cost of road construction
Address the major reasons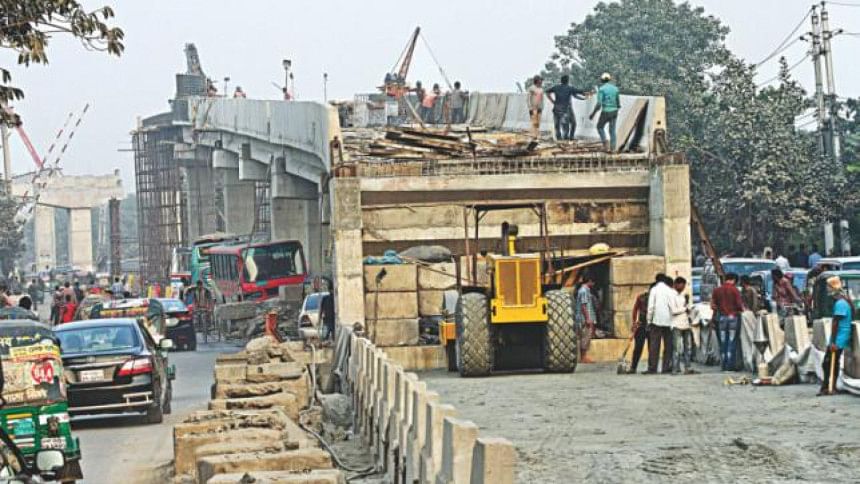 The World Bank has found that the cost of road-building projects in Bangladesh is far higher than both India and China. The figures are mindboggling: construction cost per kilometre is USD 6.6 million for the Rangpur-Hatikumrul four-lane highway, which jumps to a stupendous USD 11.9 million per kilometre for the Dhaka-Mawa four-lane highway. In comparison to China, where it costs USD 1.1-1.3m, and India, which builds at USD 1.3-1.6m, it would appear that we are spending many times more for our projects!
The cost per km construction varies from project to project, and most of our projects are delayed by many years that results in cost overruns. In the absence of serious accountability, there is always the possibility of graft happening at various levels of procurement. Such massive construction cost is naturally telling upon the concerned ministry when it lays out its budget every fiscal and with no real mechanism to measure work progress; projects get delayed and costs keep escalating.
It is obvious that we need to streamline our projects and appoint consultants who will coordinate with ministries and overseas development partners to keep such projects on track. It requires a major overhauling of the ways we do business – ranging from ease of fund release to developing a pool of experts who will see projects through their lifetime – and the tendering process needs to go online so that the bidding process is made both transparent and accountable.