Girls combating early marriage
A commendable effort that others should emulate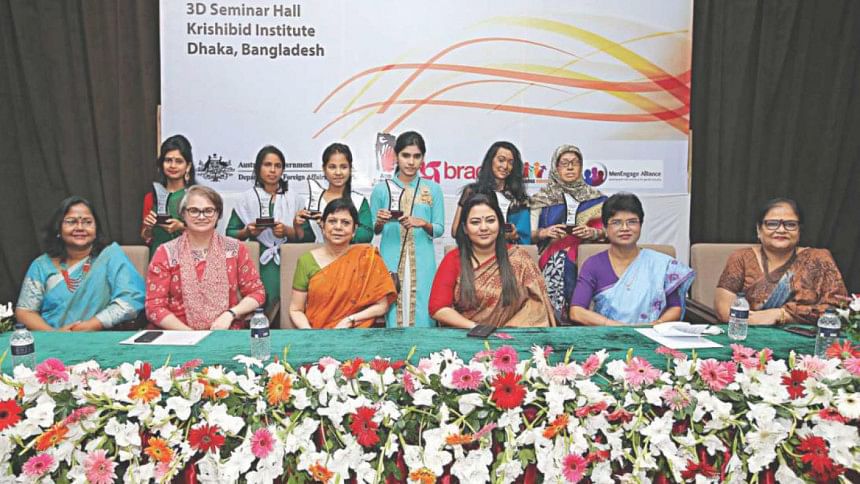 Encouraging stories have started to emerge out of the fight against early marriage in Bangladesh. One such story, front-paged by The Daily Star on Thursday, shows how a group of girls, some of whom were victims of marriage attempts, have taken up the gauntlet and are leading the fight to eradicate early marriage in their own communities. The girls and those who inspired and enabled them to do that deserve our utmost respect. 
The fight against early marriage has never been easy in Bangladesh, a country with one of the highest rates of early marriage in the world. According to UNICEF, about 52 percent of girls are married off below the age of 18—an improvement over figures from 2000 when the rate was 65 percent. Anyone expecting a quicker progress would be frustrated, however, especially after the government's regressive step earlier this year to keep a special legal provision for marriage under 18. While it's imperative that the provision is removed as quickly as possible, we need to understand the social and cultural contexts of early marriage and ensure greater community involvement for a better outcome. 
If educated and empowered properly, community members, especially women and girls, can do wonders in the fight against early marriage. Appropriate legal provisions and their timely implementation are important, as are appropriately designed awareness-raising campaigns at the community level. It's important to drive home the message so appropriately captured in the words of one young anti-child-marriage activist: that a child should be born to a mother, not to another child. After all, all children have the right to education and a healthy upbringing.