Fortifying the economy for the long run
Policymakers should prioritise SMEs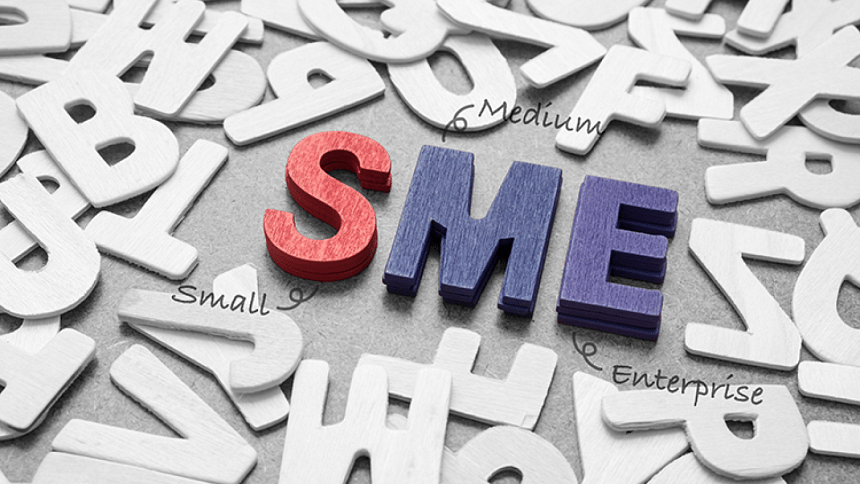 Experts at an event on Saturday opined that the government should focus more on developing small and medium-sized enterprises (SMEs) to help Bangladesh in its bid to become a middle-income country. SMEs often tend to be labour intensive and, as such, play a major role in generating employment. This means that by facilitating their growth, the government could help generate the employment opportunities for Bangladesh's booming population that are badly needed at this point.
Not only can SMEs tackle the problem of unemployment, but their growth can also increase the country's overall production by employing a greater number of people in the workforce, while increasing productivity through increased competition. According to experts, SMEs can also address the trend of growing inequality which has become a big challenge. Government data made public last October itself revealed that the share of national income belonging to the poorest five percent declined from 0.78 percent in 2010 to a meagre 0.23 percent at the time of its release. Meanwhile, the richest five percent increased their share to 27.89 percent from 24.61 percent over the same time period. Therefore, by taking measures to assist SMEs, the government could avoid a situation in future where the divide between the rich and the poor becomes untenable and social instability heightens as a result.
The government, according to experts, should address the difficulties of SMEs by conducting an insightful and thorough analysis of their challenges and conditions. We too believe that policymakers should work more proactively to create an environment where business can boom in order for Bangladesh to successfully achieve its economic ambitions. Among the measures the government could take are facilitating loans to SMEs and making the process of starting businesses easier.