Editorial
Family terrorised over land
Bring masterminds of the plot to justice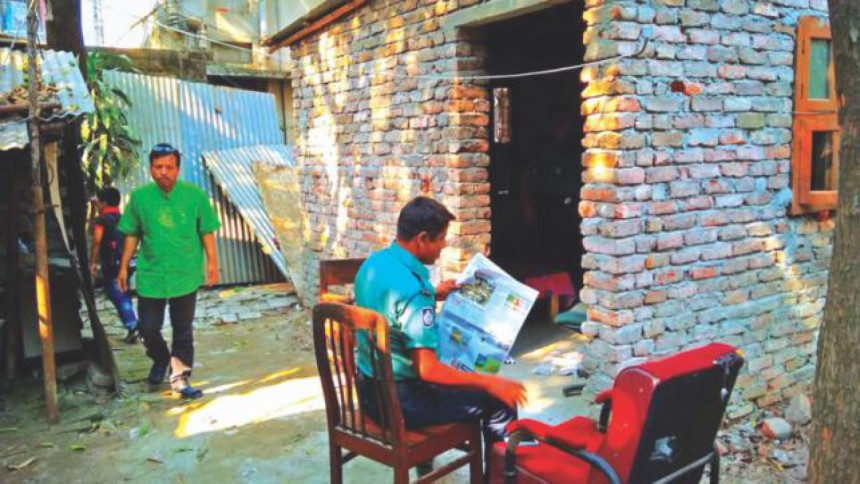 The dreadful ordeal of a family, terrorised over an 8.5 katha land by a gang of miscreants that included ruling party men, is alarming. We are aghast by such criminal behaviour which again brings to light how affiliation with powerful quarters and influence are being abused to intimidate, terrorise and blatantly rob people at gunpoint in our country—in this case, literally.
In an attempt to grab land, as this newspaper reported yesterday, a group of thugs forcibly entered into a house in the capital's Shyamoli and abducted the house owner, his wife, aunt, friend, caretaker and house help, looted valuables, and took away the furniture on a pick-up van. From the accounts of victims and law enforcers, it looks as if the gang's entire operation was thoroughly planned in advance. The audacity shown by the perpetrators and involvement of ruling party men added to that, further suggests that this could have been orchestrated by a well organised and powerful syndicate.
This, the authorities should seriously take note of. And the ruling party itself should look into how its cadres came to be involved with such serious crimes and whether the involvement of its party members runs deeper than what has so far been unearthed. Because it is important to remember that such gangs cannot operate so openly and boldly without having the backing of some powerful quarters.
We are pleased that the police have already arrested some of the accused. However, to avoid such terrifying incidents that considerably damage the state of law and order in the country, as well as people's confidence in it, the police must arrest all the accused and bring them to the court of justice. And that includes the masterminds behind this heinous plot and the syndicates that carry them out.