Employment in industrial sector down
Take steps to boost investors' confidence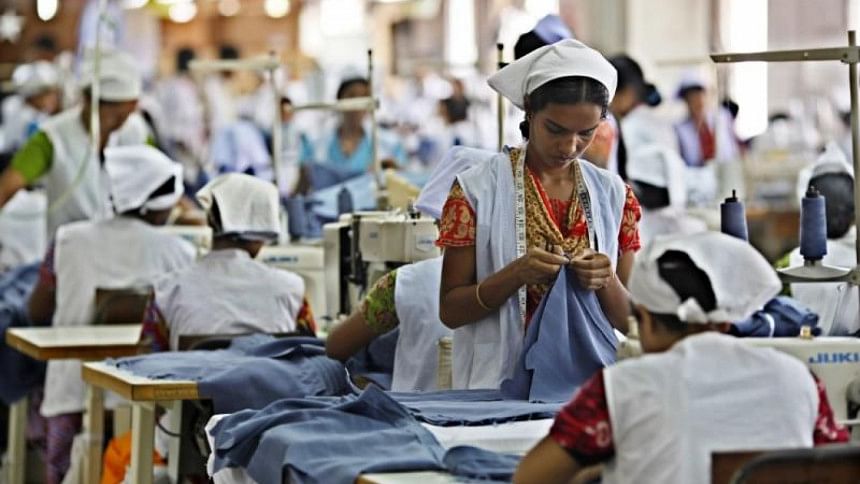 According to the latest Labour Force Survey by the Bangladesh Bureau of Statistics (BBS), employment in the industrial sector for the current fiscal added a mere 300,000 people over the last seven years (an average of 42,857 jobs per year). This is not good news for a country that is on track to graduate from least developed country status in 2024. This is alarming because according to economists, our economy has not reached a saturation point of creating employment. Given the premise that we are now a lower middle-income country, our share of employment in the industrial sector must increase until we reach middle-income status. Most of the jobs being created are in the services sector (3.9 million) over the same seven-year period.
So why is this happening? One thing that has emerged is the gradual shift from labour-intensive processes to automation in the RMG sector, which is the largest employment generator in industry in Bangladesh. This means that not only are the prospects for new employment diminishing, but we are looking at layoff of unskilled and women workers too.
However, the biggest problem that has plagued the economy is not automation but lack of new investments. The inadequacy of private sector investment in industrial production is the principal reason for this downward trend in industrial employment. The danger of this sluggish growth in industrial jobs translates into fewer formal jobs for skilled workers. Government policy must look to providing incentives to boost diversification of industrial output—beyond RMG, steel and pharmaceuticals, if it wants to reverse this downward trend.