DB men involved in kidnapping
Greater accountability is needed within the force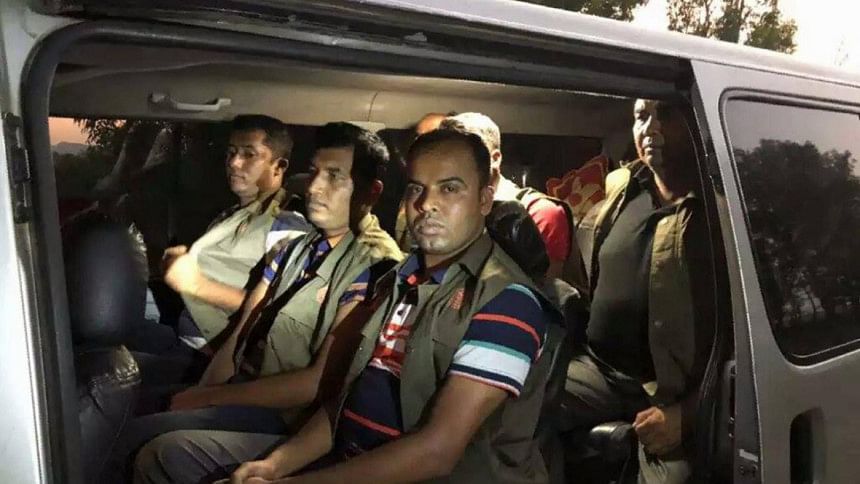 If abuse of power is the worst of all forms of corruption, as some say, a section of our security forces is definitely making the most of it. The news of seven Detective Branch officials getting caught red-handed for allegedly extracting ransom money for the return of a Cox's Bazar trader that they had earlier abducted adds to the long list of criminal offences committed by members of the police force. Only a day ago, the ACC had filed a case against a former superintendent of police for illegally amassing crores of taka. 
Under no circumstance can such offences be tolerated. Criminal offence committed by the police is often confused with "misconduct" in Bangladesh, and since it involves the reputation of the entire force, sometimes there is a deliberate attempt to downplay such offences, or worse, not follow them up with appropriate legal action. When a corrupt officer gets away without punishment, it has dangerous ramifications: it inspires others to commit crimes. And there is also the dangerous possibility that the victims, and indeed the general people, may never fully trust the police again. 
For a state to function properly, it's important that everyone should abide by the law, and that includes the law enforcement officials also. Corrupt members of the police force must be punished. Apart from legal action to bring the offenders to justice, we think a radical reform in the way corruption is viewed and treated within the force is needed. We can't allow a few rotten apples to keep bringing shame on the entire force or risk disturbing the public order.