Election does not seem free and fair: Tabith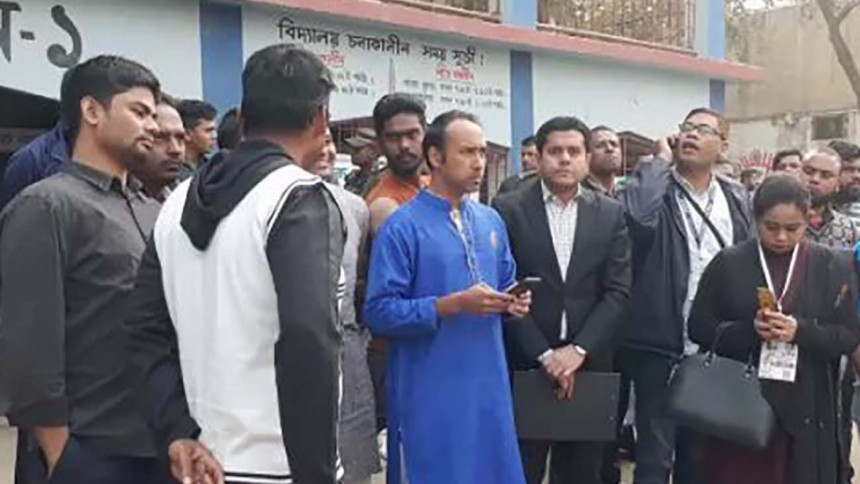 BNP nominated mayoral candidate for Dhaka North City Corporation (DNCC) Tabith Awal presented a set of allegations and cast his doubts over today's elections being free and fair.
"My polling agents have been obstructed from entering the polling centres from the beginning of voting," he told reporters after casting his vote at the Manarat International School and College in Gulshan today morning.
"The election is possibly not heading in the right direction. Yet we are urging voters to come to polling centres to cast their votes," he said.
He added that the officials of the Election Commission and members of law enforcement agencies should act responsibly from the start of the day to ensure polling agents can at least enter voting centres.
"We knew the aim of the election commission and the government from before. To stop executing their aim, we are trying to ensure the presence of the voters in the vote centres," he said replying to a query.
"We are not leaving the race yet. Our morale is strong. We have understood that our rivals are fearful and that they are resorting to grabbing centres and driving out polling agents," Tabith alleged.