Gano Front mayoral candidate alleges vote rigging, boycotts polls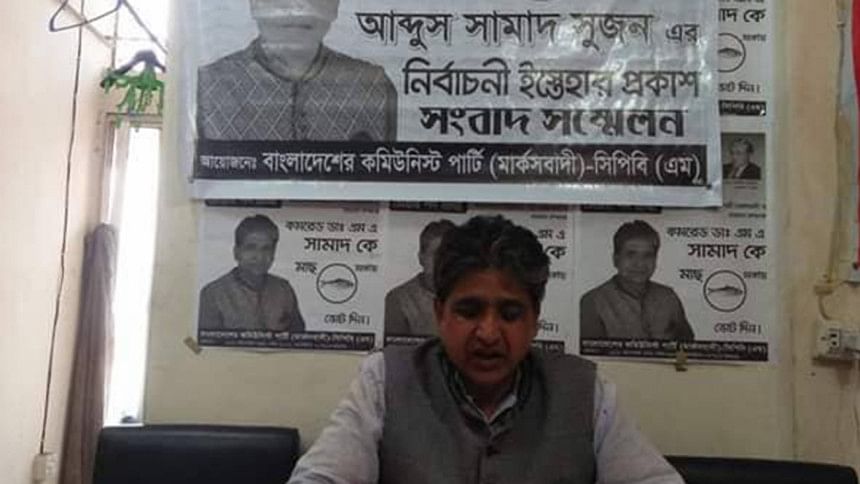 Gano Front mayor candidate for Dhaka South City Corporation Abdus Samad Sujan boycott the elections today after bringing allegations of vote rigging and grabbing of polling centers by ruling party men.
"I visited at least 30 centres and all of them were guarded by ruling Awami League men. Voters said they were in fear and could not go to the centres to cast their votes," he told The Daily Star.
"This is why, I held a press conference around 12:15pm to boycott the elections. Polls are nothing but a farce," he added.
He alleged that many of the voters who went to the polling booths couldn't vote because they have no idea about EVM.