Dhaka canals should be under authority of DSCC, DNCC: state minister for industries suggests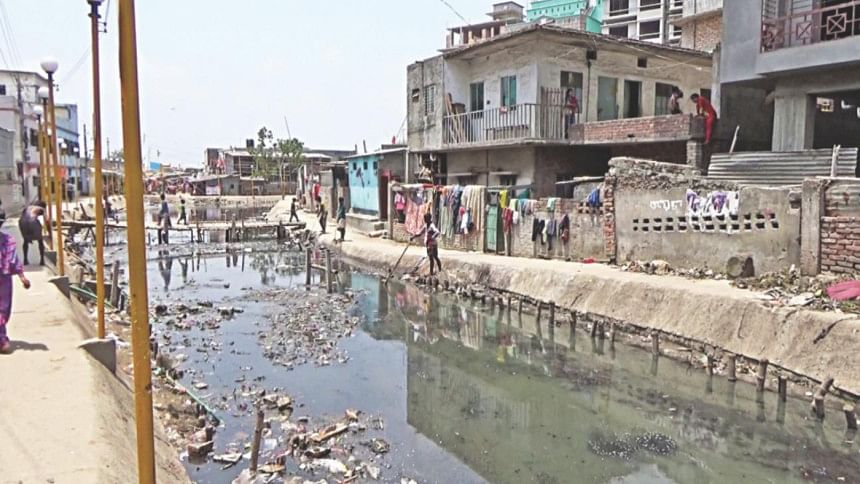 State Minister for Industries Kamal Ahmed Majumder today suggested digging canals in Dhaka city alongside constructing walkways, green fences on both sides and handing over their authority to the two city corporations through a memorandum of understanding.
"The two city corporations (Dhaka South City Corporation and Dhaka North City Corporation) must ensure that no garbage is dumped in the canals. They should be disposed of in a specific place which should be kept clean and tidy on a regular basis," he said.
The state minister was speaking at the third meeting of the task force responsible for taking necessary steps to ensure the navigability and the normal flow of important rivers in the country.
Kamal said the woes of the citizens in the entire Dhaka city, including Mirpur, are endless as a result of repeated digging of roads by various departments and agencies. "Coordination among the institutions concerned with civic services needs to be strengthened," he said.
He also lauded the ministry of shipping for its initiative to reclaim canals and suggested speeding it up.
He also called for evicting illegal structures along the canals and taking legal action against the occupants.
State Minister for Shipping Khalid Mahmud Chowdhury presided over the meeting.