In photos: Verdict on Holey Artisan Café attack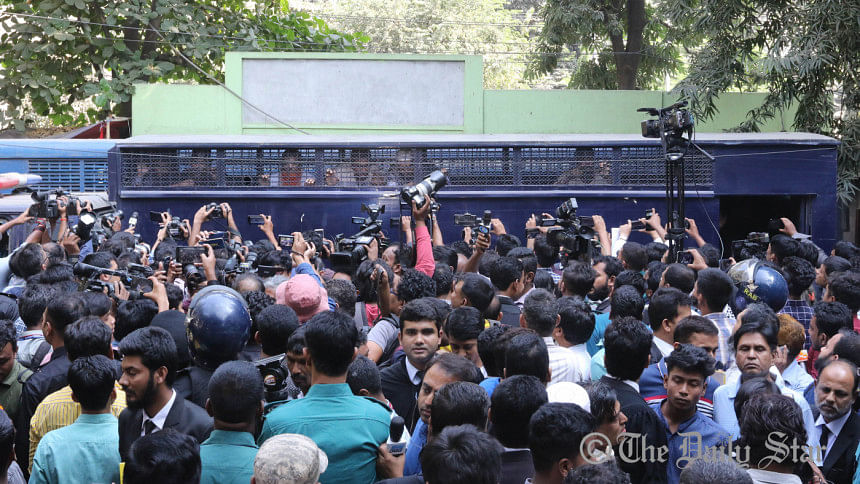 Seven militants have been sentenced to death for their involvement in 2016 Holey Artisan cafe attack that left 22 people, including 17 foreigners, dead.
The verdict in the case was delivered today amid heightened security. Below are a series of photos from the court premises during today's proceedings.