Gulshan café attack victims' family to get Tk 13.95 lakh each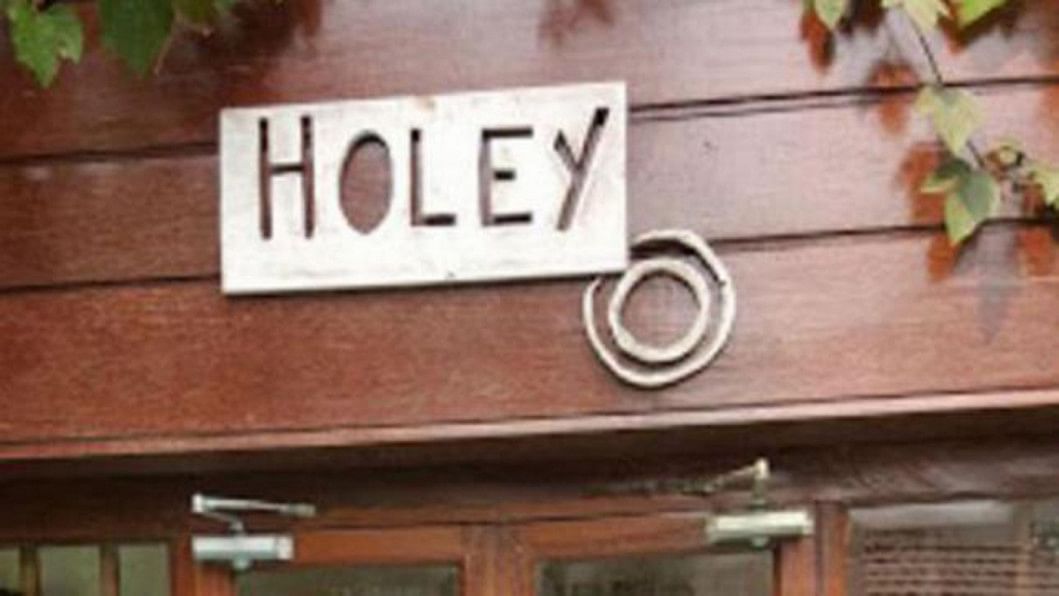 Each family of 20 foreign and Bangladeshi nationals, who were killed in the Holey Artisan cafe attack in Gulshan on July 1 last year, will get Tk 13.95 lakh as compensation.
READ MORE: Successful crackdowns, incomplete probes
Finance ministry today informed the home ministry about the government decision on the compensation.
READ MORE: Blood, Shock, Horror
"A decision has been taken to compensate the families of the victims," Finance Minister AMA Muhith told reporters at his secretariat office in Dhaka.
A home ministry official said the government will hand over the amount to the families of the victims soon.
READ MORE: Interactive multimedia: Gulshan café attack and its aftermath
The decision was taken as per the directive of the Prime Minister Sheikh Hasina and Finance Minister Muhit, said an official of the ministry.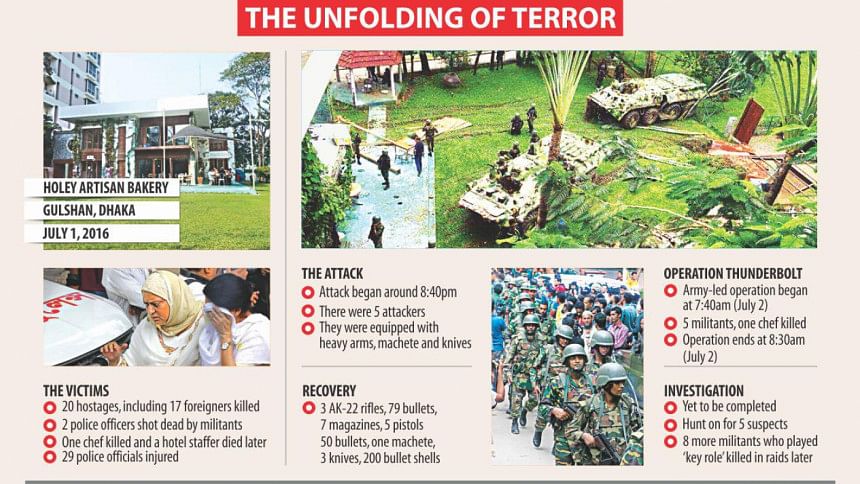 Gunmen stormed the Holey Artisan Bakery in Gulshan diplomatic zone on July 1, 2016, and killed 20 hostages, mostly foreign nationals. Two police officials were also killed during the 12-hour hostage standoff.
READ MORE: 20 Hostages killed
Of those killed in the militant attack, nine are Italian citizens- Marco Tondat, Vinceuzo Dallestro,  Simina Ronti, Maria Riboli,  Nadia Ben Soetti, Adele Puglisi,  Claudio Cappelli,  Christian Rossi and Claudia Maria  D'Antona.
The victims included seven Japanese nationals--Hasimoto Hideki, Ogasawara Koyo, Okamura Makato, Tanaka Hiroshi, Sakai Yuko, Kurosaki Nobuhiro,  Shimodaira Rui---and one Indian citizen, Tarishi Jain.
Three Bangladesh nationals were killed on that barbaric attack. They are Abinta Kabir, Faraaz Ayaaz Hossain and Israt Jahan.