When all else fails, satirise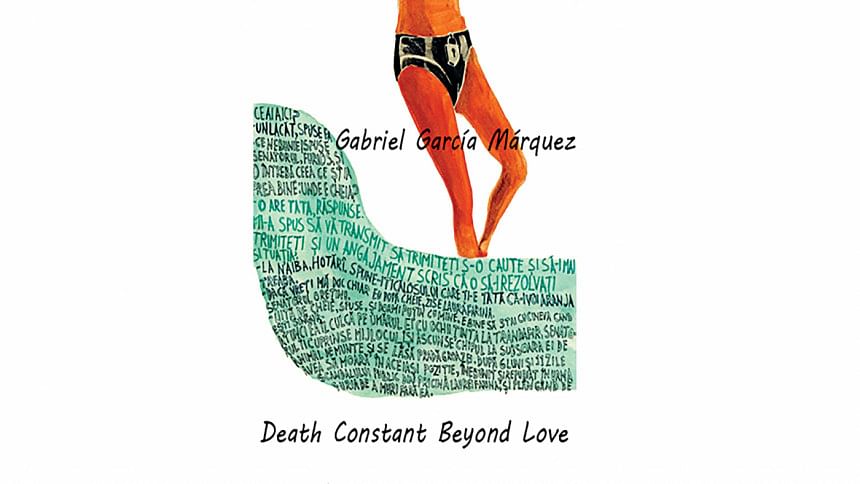 This week, the Daily Star Books compiles a list of satirical fiction for our readers to feast on. In sociopolitical climates rife with crackdowns and censorship, satire takes on the burden of giving a voice to matters that cannot be spoken about otherwise. Although media literacy seems to be on the decline, owing partly to the spread and rising influence of disinformation on social media, we maintain that the practice of reading, writing, and interpreting satire remains an important implement in the literary tool belt.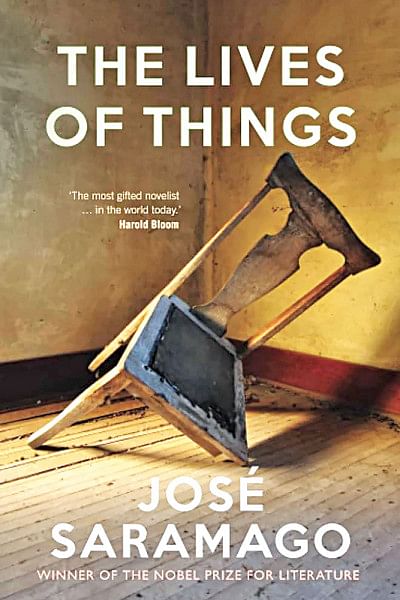 "The Chair"
Jose Saramago
Verso, 2012
Jose Saramago's The Lives of Things is a collection of six short stories touching upon tales of dictatorship, power, and corruption told through, essentially, the lives of inanimate objects. The first of the short stories, "The Chair", is a biting, though slow-burning, satirical tale and political allegory concerning the fall of the former Portuguese prime minister, António de Oliveira Salazar. Told nearly entirely as a tableau of a wooden chair that is in the process of falling after imperceptibly being eaten away by beetles, the story reaches its climax as the dictator takes a seat and the chair beneath him inevitably breaks down. "The Chair" thus captures the essence of political satire, a creeping but sturdy line of defence against repression and censorship, mocking the powers that be. As the imminent death and consequent fall of the dictator approaches, foretelling great changes to come, Saramago writes, "Let us go to the window. What do you think of this month of September? We have not had such weather in a long time." What better short story to read in a rain-drenched, wood-rotting September in Bangladesh?
Death Constant Beyond Love
Gabriel Garcia Marquez
Atlantic Magazine Archive
In Rosal del Virrey, a barren village where, ironically, no roses grow, Marquez sets his own short political satire. Senator Onesimo Sanchez, campaigning for reelection, is the only person in the village who wears a rose in his lapel as he parades around making false promises to the villagers in order to secure his reelection. "We will no longer be foundlings in our own country, orphans of God in a realm of thirst and bad climate, exiles in our own land," Sanchez swears. "We will be different people, ladies and gentlemen, we will be a great and happy people." His obviously false campaign slogans are promptly labelled a "circus" by Marquez's narrator. In the end, the politician dies of his illness as was foretold at the beginning of the story, though mired in a scandalous affair. Marquez's is a story of corruption, solitude, and death, rife with elements of deceit and artifice that often become an inevitable part of political satire. 
Dangerlok
Eunice de Souza
Penguin Random House India, 2008
Eunice de Souza's Dangerlok is a novella revolving around the life of Rina Ferreira, a lecturer of English, as she makes her way through her forties and a gritty Mumbai cityscape. A review in India Today notes on the title: "Dangerlok is a coined, catchall word that embraces everyone from the truly threatening to the merely irritating. But though dangerlok jostle past Ferreira often enough, they're the background, not the heart, of the book." Instead, the narrative focuses on Ferreira, who lives with her two parrots and relates quaint observations of her life and experiences about the city to her house help, and occasionally to her old flame. Although the main narrative satirises the reality of an older, single woman navigating the highs and lows of life in the city, interactions such as the aforementioned sprinkle the story with a sense of urban melancholia which undercut the witticisms of de Souza's novella.
"Toba Tek Singh"
Saadat Hasan Manto
Penguin Books, 2011 (original date of publication: 1955)
There are few writers better versed in searing sociopolitical satire than Saadat Hasan Manto. "Toba Tek Singh", a story written in the twilight years of his life, lays bare the ludicrousness of the partition and its confusing aftermath through the eyes of mental asylum residents. In Manto's own words, the premise of the story goes that, following the partition, "Muslim lunatics in Indian madhouses would be sent to Pakistan, while Hindu and Sikh lunatics in Pakistani madhouses would be handed over to India." Tensions arise across the "madhouses" as inmates scurry about, trying to figure out what divides and differentiates one nation from the other, their confusion serving as a reflection of the haziness surrounding the partition. "Toba Tek Singh" is a story that can be read not only as a critique of the partition of 1947, but as one that points out the perplexing absurdity of bickerings between political powers and parties, squabbles which more often than not spell trouble and tragedy for the masses.
Baby X
Lois Gould
Ms., 1972
"Baby X" tells the story of a "very important Secret Scientific Xperiment known officially as Project Baby X", which invests billions of dollars into raising a child without exposing it to or enforcing gender roles of any kind. The experiment results in the Joneses, who are the only parents deemed capable of raising Baby X, being socially excluded by judgemental and unaccommodating friends, neighbours, and relatives who refuse to accept Baby X's gender neutral upbringing. Gould reveals the futile but inescapable nature of gender roles by portraying how difficult it is to raise a child in such a manner — for instance, clothes, toys, and even a child's school education inexplicably but invariably categorise everything as "for boys" or "for girls". Although written as a fun children's story that does not take itself too seriously or refuse itself its sillinesses, Lois Gould's social satire serves as an important point of reflection of the many ways, both intentional and unwitting, in which children are influenced by gender roles from infancy, as well as how society often fears and shuns what it cannot sort under predetermined labels.
Compiled by Amreeta Lethe.