The perks of being a reader in residence
The goal of this project is to bring together readers to explore literary contributions, showcase artistic quality and celebrate women in the creative world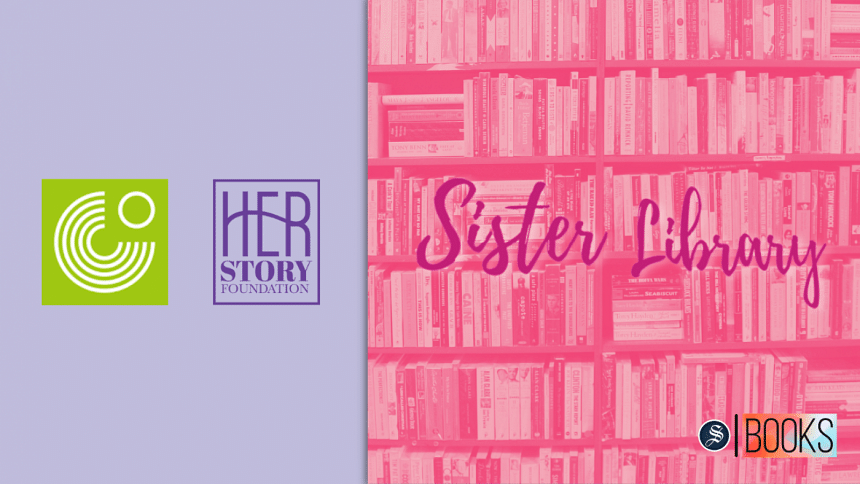 For a while now, I have been trying to make a mark in the Bookstagram world organically and be a published book reviewer. I thank my stars for being able to make the second dream a reality. The first one is still in the making and I kind of like it that way for now. Very recently, a colleague of mine suggested that I join the Sister Library group on Facebook; she said that it would help me to connect with like-minded people. So that was when I came across a new term 'Reader in Residence', which immediately caught my attention. The role felt classy, fresh, and so bookish!
I made no delay and immediately contacted Sister Library to know more, and having more information about being a Reader in Residence motivated me further. Some of the perks were that readers would get a free library membership from Goethe Institute, among others. 
Sister Library is a space to celebrate female creativity in the literary universe. An evolving participatory project founded by Aqui Thami in Bombay, the Dhaka branch is a collaborative effort of HerStory Foundation and the Goethe-Institute. They organise monthly online reading circles, discussions, and live events. The 'pink shelf' in the Goethe-Institute library boasts of female excellence—it has a distinct and diverse collection of works by women, aiming all readers to read literary gems composed, translated, and produced by women.
The goal of this project is to bring together readers to explore literary contributions, showcase artistic quality and celebrate women in the creative world as well as to foster interests and understanding of the accomplishments of female writers and artists. 
It has been almost over two decades that I have been a reader. I have been to libraries a few times before but I never had a membership card, so this was a first for me. Being a Reader in Residence is quite simple. The reader chooses a book from their website or physically from the Goethe-Institute library and gets six weeks to finish reading it and producing a creative piece inspired by the reading. It would be an artistic expression reflecting the reader's thoughts in the form they resonate most with: a poem, a song, a painting, through photography, an essay, etc. And at the end of the year, the Readers in Residence will get the opportunity to present their works. 
I remember that when I finished my first read, A Kitchen in the Corner of the House (Archipelago Books, 2019) by Ambai, I thought this book served the Sister Library's initiative in the most defined way. Ambai shows us the viewpoint of women in Tamil society and a feminist discourse that transcends borders. In fact, a few days back when I started looking for my second read, I realised perhaps all the books on the pink shelf had been meticulously chosen. The books were in English, Bangla and a few in German as well. 
The whole process of being a Reader in Residence is made convenient by Sister Library's coordination and cooperation. By being a Reader, not only did I get to be a part of a cool title but I also got to celebrate my gender through exploring creative pieces written by other celebrated female artists as well as myself. 
Salwah Chowdhury is a bookworm and a toddler mom who works full-time at an NGO. She loves the rush of thinking, reading and writing and takes on freelance projects every now and then. Please follow her on Instagram @salwah_chowdhury and share any book recommendations or your thoughts on the article.