Sri Lankan author Shehan Karunatilaka wins Booker Prize 2022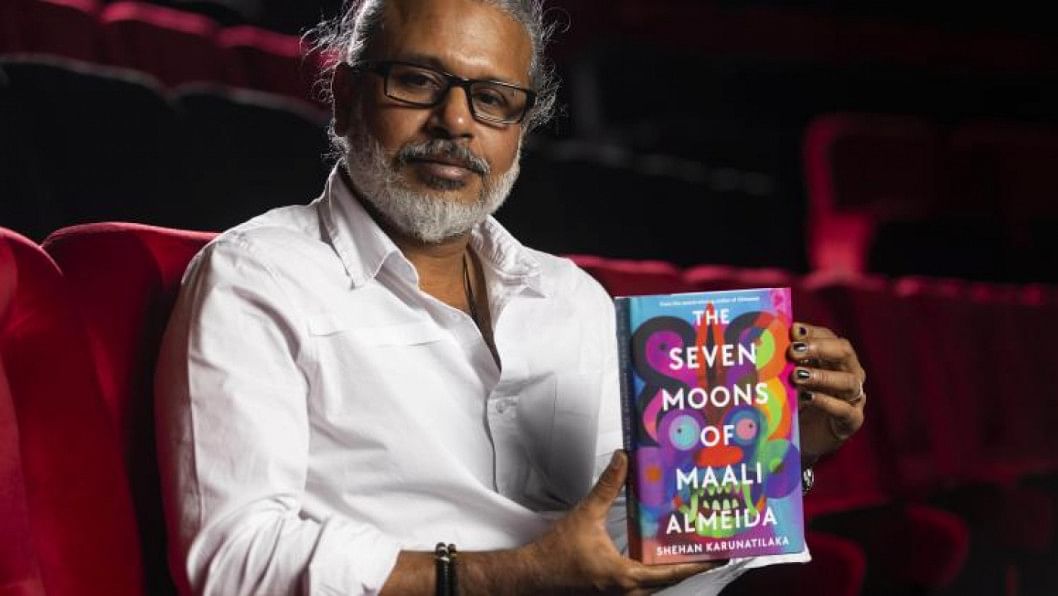 Shehan Karunatilaka has won the 2022 Booker Prize for his novel, The Seven Moons of Maali Almeida (Sort of Books, 2022), the second Sri Lankan author to win the award since Michael Ondaatje did for The English Patient in 1992. 
Born and currently based in Sri Lanka, Shehan Karunatilaka has written songs, scripts and stories for Rolling Stones, GQ and National Geographic, alongside working as a copywriter, and a guitarist for a band called Independent Square. His 2010 debut novel, Chinaman, pegged as the second-best cricket book of all time by Wisden, won the 2011 Commonwealth Book Prize, among others. 
The Booker Prize-winning second novel opens with a photographer, the eponymous Maali Almeida, who has woken up dead in a celestial visa office, while his body sinks in the Beira Lake in Colombo. Maali has seven moons to find the man and woman he loves and lead them to  "a hidden cache of photos that will rock Sri Lanka".
Booker Prize judges described The Seven Moons as a "metaphysical thriller, an afterlife noir that dissolves the boundaries not just of different genres, but of life and death, body and spirit, east and west."
"It is an entirely serious philosophical romp that takes the reader to 'the world's dark heart' — the murderous horrors of civil war Sri Lanka," they said.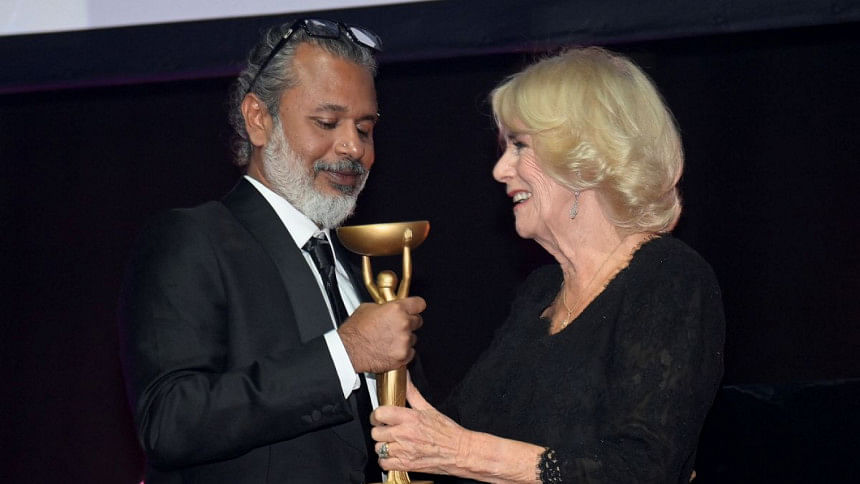 "I've no doubt many novels will be penned about Sri Lanka's protests, petrol queues and fleeing Presidents. But even though there have been scattered incidents of violence, today's economic hardship cannot be compared to the terror of 1989 or the horror of the 1983 anti-Tamil pogroms," the author said upon receiving the award. 
"I began thinking about it in 2009, after the end of our civil war, when there was a raging debate over how many civilians died and whose fault it was. A ghost story where the dead could offer their perspective seemed a bizarre enough idea to pursue, but I wasn't brave enough to write about the present, so I went back 20 years, to the dark days of 1989," he added. 
David Galgut, last year's winner for the novel The Promise, handed the GBP 50,000 prize money to Shehan Karunatilaka at a ceremony held in London yesterday, October 17. 
The Booker Prize is awarded annually to the best book published in Britain. This year's shortlist included British author Alan Garner's Treacle Walker, Zimbabwean author NoViolet Bulawayo's Glory, Small Things Like These by Irish writer Claire Keegan, American author Percival Everett's The Trees and Oh William! by American author Elizabeth Strout.