Shaheen Akhtar's 'Beloved Rongomala' (trans. Shabnam Nadiya) in a new edition from Westland Books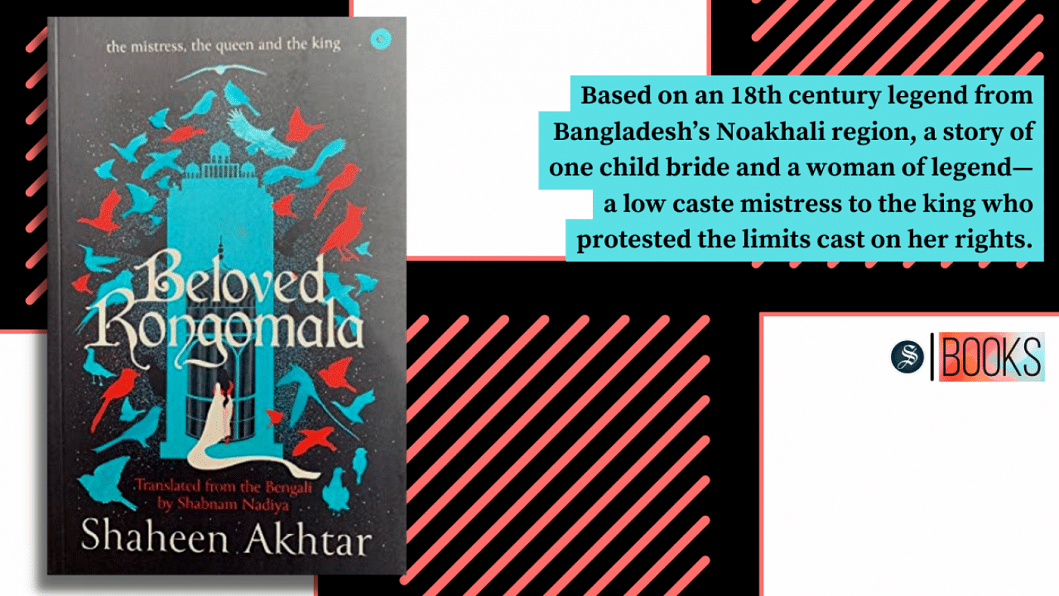 Shaheen Akhtar's novel, Beloved Rongomala, translated from the Bangla novel, Shokhi Rongomala, was published in a new edition by Eka, the Indian imprint of Westland Books, on September 12, 2022.
"This book has had such a long journey to get to this point, and I'm so happy and excited for both Shaheen Akhtar and myself that it's finally out there in the world", shares the celebrated translator through her Facebook account. She also thanked Westland publication—who recently separated from Amazon, her agent Jayapriya Vasudevan, and editor/publisher Minakshi Thakur for their help and contribution to the undertaking.
Based on an 18th century legend from Bangladesh's Noakhali region, Beloved Ronglomala tells the story of one Queen Phuleswari, a child bride, and of Rongomala, a woman of legend—a low caste mistress to the king who protested the limits to which her rights were confined by the class and caste prejudices of 18th century southern Bengal.
"But she lived on in the memory of the people", author Shaheen Akhtar said in a previous press release, adding that she was "thrilled that Rongomala and her love story will reach non-Bangla speaking readers through Shabnam Nadiya's translation".
The translation was first published in Bangladesh in 2015 by Bengal Lights Books, as part of BLB and the Dhaka Translation Centre's Library of Bangladesh series.
While some of the Library of Bangladesh titles were distributed outside of Bangladesh through India's Seagull Books, Beloved Rongomala wasn't one of them. The novel was originally acquired by Westland, then part of Amazon, translator Shabnam Nadiya tells The Daily Star. 
"At the moment that Amazon announced Westland's shutdown, all the work on the book had been completed, and it had been on the verge of being sent to the press. This new edition is the result of all that work, albeit with a publishing house still called Westland, but with different ownership", Nadiya said. 
"It's not substantially different from the BLB edition, although it has gone through a very thorough editing process. Minakshi Thakur, my editor for Hellfire as well, has a very keen eye, and she's helped me refine the translation further." 
Shabnam Nadiya has also translated Moinul Ahsan Saber's The Mercenary for BLB's Library of Bangladesh series.